About Arlo for Training Providers
Arlo is a cloud-based training and event management platform designed to help users promote, sell and deliver courses and events. Arlo helps users automate manual processes by providing scheduling, automatic communication, custom reporting, payments and invoicing. Users can keep client records updated within Arlo's customer relationship management (CRM) module. Courses and events are managed within the Arlo platform and online registration can be configured with customisable registration forms. Course and event information entered or altered on the Arlo platform is displayed on user websites through Arlo's website integration. Arlo integrates with other software to further extend the solution's functionality. Arlo's integration with Moodle LMS lets users manage face-to-face, online, self-paced and blended learning. This allows users to include quizzes, SCORM objects, forums, videos, and other online activities within training. Users have visibility and reporting on your registrants in one place with Arlo. Monthly and annual subscription pricing is available.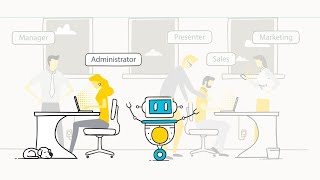 Arlo for Training Providers pricing
Arlo for Training Providers does not have a free version but does offer a free trial. Arlo for Training Providers paid version starts at €79.00/month.
Alternatives to Arlo for Training Providers
Arlo for Training Providers Reviews
Industry: Renewables & Environment
Company size: 2-10 Employees
Used

Daily

for

2+ years

Review Source
---
Great value for money & a versatile tool
Arlo really makes our life easier, we use it to manage all our paid training courses and also track attendance of participants of other events. Arlo is quite easy to understand, it doesn't take long to explain it to new staff members and has intuitive handling. The articles on the support page are great, I find it very easy to follow the instructions and discover new features of the software. Their customer service is also great, the support team is very quick and so far could solve all our problems.
Pros
I like most that the build-up and functions are really thought through. They try to accommodate different types of training and mostly find a good balance between pre-set processes and possibilities for customisation. Compared to other LMS (which I haven't used but checked their functions and pricing..) Arlo offers less functions in one but you can add various integrations, e.g. your own accounting software. That makes it easy also for smaller training providers to get started with software and making life easier without having to commit to a full-service LMS.
Cons
For many functions (e.g. newsletter tool, online training) you need to buy third party software and use integrations. As described in the pros, it is great to start with Arlo without major committment but after a while you want to use more and more features, like newsletters or webinars but you have to use different provider for every single funtion. It is okay because many are probably using Mailchimp or somethinga nyway which integrates with Arlo but it would be great if Arlo could offer it, I get annoyed by having so many different logins and having to get used to all the different softwares.
Industry: Computer Software
Company size: 2-10 Employees
Used for

1+ year

Review Source
---
Has the potential to be great, but useability issues get in the way
Arlo is a very powerful platform, if you have a lot of time and personnel dedicated to managing it. They are really nice people, and provide great support. Unfortunately, it was just too complicated and time consuming for us to use and lacked some really basic useability features we expected from class registration software.
Pros
Arlo has a ton a great features for event management and registration. Really liked the back-end planning features for administering venue & catering details and instructor notifications. And the front-end class listing & registration page looked really slick. And their customer support is really great, both online and in person. For a company with a lot of time to dedicate to learning the system and administering it on a daily basis, it is a very powerful platform.
Cons
Arlo is very time consuming to get set up and to administer. There are so many steps required for just basic things like adding a new class, and so many options to click through that it is very unweildy. And it is missing some really basic functions, like sending a notification to the administrator if someone cancels their registration, or allowing customization of the event email notifications that get sent out. And when we first signed up for the platform, we were promised that the ability to charge deposits for a class (which is very important for us) was under development and would be available very soon, but a year and a half later that feature was still nowhere to be found. After months of trying to make Arlo work for us, we finally had to switch to a different platform.
Reasons for Choosing Arlo for Training Providers
We were looking for a more complete event management system instead of just a registration system.
Response from

Arlo

We appreciate the review and are sorry to hear Arlo didn't turn out to be the right system for you.

As you mentioned, Arlo is a very powerful platform that's built to manage all the moving parts of a training operation, but does take some getting used to. That's why each of our customers gets a dedicated success manager and 1-on-1 training to make sure you're confident with the system before you go live.

Capturing partial payments, such as a deposit at checkout, was released a few months ago. We're sorry we didn't get this out in time for you.

Customizing the automated email to match your branding is also something that we have just released. We're now working on giving you more control over the contents of these emails.

Again we appreciate your feedback and are sorry to see you go. We wish you and your training business well.

Replied 6/8/2020
Industry: Management Consulting
Company size: 11-50 Employees
Used

Daily

for

1+ year

Review Source
---
worst decision I ever made
Technical implementation is handled from Australia/New Zealand, and they refuse to meet at a time convenient for US. Total waterfall implementation with many (missed) handoffs of info, and back-and-forth about fixing issues. Once implemented, we found it to be very clunky, rarely works, and doesn't integrated easily with other tools even through zapier. Total garbage. We are now 18 months in and will be switching away from this horrible decision as soon as possible.
Pros
I liked the promise of integration and ease of use... but it was a lie.
Cons
We paid nearly $10,000 and implementation took nearly 9 months! Once implemented, they hardcoded the text to be a font that didn't match our site, and refused to change it. Their caching mechanism failed to load the widget on our page upon 1st view (had to refresh or go the page again for it to display), so likely lost 10-20% of visitor confused by blank page content.
Industry: Education Management
Company size: 2-10 Employees
Used

Daily

for

2+ years

Review Source
---
Arlo for Training Providers for a School-Based Community Education Enterprise
We have found Arlo relatively easy to implement and in the 11 years I have been using it, new features have been added to improve functionality. Also, we constantly find new ways of using existing features to support improved business operations. We find the Arlo Support Team fantastic to deal with.
Pros
Highly customisable and there is nearly always a workaround if functionality doesn't match our business needs. The development team is responsive and engage with users and administrators to assess future development direction. Their tools for capturing user feedback and rating the popularity of potential developments are excellent. Their help systems are comprehensive, current, and easy-to-use.
Cons
Our enterprise offers mostly multi-session courses (often with as many as 40 face-to-face classes for a single course). Students on these classes sometimes move between different courses during the term. We have not been able to capture these movements and changes in student status as accurately as we like within Arlo, so these scenarios are supported by a paper-based system.
Industry: Education Management
Company size: 11-50 Employees
Used

Daily

for

6-12 months

Review Source
---
Arlo Review
Our office loves it and our presenters enjoy the ability to see what their courses look like leading up to the event date. Arlo has become the staple and all encompassing resource for our course management.
Pros
One of the biggest positives when it comes to the Arlo software is the automated features. Our office used to spend a lot of extra time communicating small details and follow through just to make sure information was shared with our registrants at the proper moments. Thankfully with things like a wait list with a programmed process we do not have to keep track of those details manually.
Cons
Perhaps it's just a beginning phase, and not even a negative "least" explanation but my least favorite aspect about Arlo is in regards to all of the features we have yet to utilize and set up. It provides excitement but when the start up is in the process and even a few months later, we are still constantly figure out new (awesome) things to implement.
Response from

Arlo

Thanks for the fantastic review, Allie! It's great to hear that Arlo's automated features save your team so much time and that your presenters enjoy the ability to view their upcoming courses via the mobile app. Do reach out if there is anything we can do to help.

Replied 13/12/2019