About Thryv
Thryv is an all-in-one business management solution designed to help small businesses with essential business functions. With Thryv, business owners can expand their online presence, improve any customer relationship, and streamline payment processing. Features include an integrated CRM system, appointment scheduling, billing and invoicing, contact management, marketing automation, reputation management, social media management, automated reminders, and more. As a cloud-based marketing and CRM software solution, Thryv helps any small business owner manage interactions with their clients, run marketing campaigns with email marketing and manage activities on various social media platforms such as Facebook, Instagram, Twitter, LinkedIn, and Google+. The solution also features an appointment booking module that enables users to manage team schedules, synchronize calendars, and book appointments from a single location. Additionally, Thryv features a payment module that helps users to send customized quotes, estimates, and invoices to clients and accept payments via credit card. Thryv integrates with multiple third-party applications such as QuickBooks, Gmail, Slack, MailChimp, Yelp, and more and also offers a mobile app for iOS and Android devices.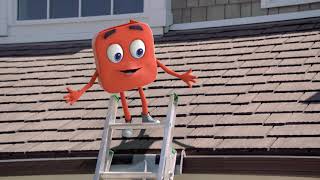 Thryv does not have a free version and does not offer a free trial.
Industry: Health, Wellness & Fitness
Company size: 2–10 Employees
Used

Daily

for

1+ year

Review Source
---
One of the best business investments I've made!
Phenomenal!!
Pros
It's practically automatic. Reminders are sent to clients as well as opportunity to pay. I can easily set up ad campaigns and have emails for the promotion sent to all or as many of my contacts I want instantly. Customer service is above and beyond fantastic. My website is phenomenal and very user friendly. I could go on all day! Superb investment!
Cons
Nothing I can think of. It's all fabulous!
Response from

Thryv

Hi Betty,

Such amazing feedback! Thank you for choosing Thryv as the all-in-one software for your small business!

- Ed

Replied 8/5/2019
Industry: Hospitality
Company size: 2–10 Employees
Used

Daily

for

1+ year

Review Source
---
RWFE Thryver
My overall experience with Thryv has been great we just got a new account rep and he is wonderful however the gentleman who sold us the software was very good as well we like them both.
Pros
The ease inability to get contracts signed and hold the date fees paid without using US mail. Being able to share the calendar with colleagues. And the communication between us in the client is one thread of messaging which makes it easy to not lose information.
Cons
It would be good to be able to send information from a portal to multiple parties. In our instance often times were talking to a bride and the groom or the bride and her parents who typically pay for the wedding event and services. Right now I have to set up two separate accounts.
Reasons for Switching to Thryv
Brendan Quinn and I met and he gave me a walk-through the software and he made it very easy to understand.
Response from

Thryv

Hi Gina, thank you for your review! We are excited that your experience with Thryv has been going great. Excited to see that communicating has become easier. Also, your suggestion is a great idea, I will send this to our team for them to look into! If you ever need assistance, please call our Free 24-Hour Thryv Support line at 844-998-4798. - Gabe

Replied 12/5/2022
Industry: Farming
Company size: 11–50 Employees
Used

Daily

for

1+ year

Review Source
---
Rickey's Review
great
Pros
It is easy to use. User Friendly. If I have a problem I can call and someone will respond.
Cons
Sometimes it is delayed. Other than that there is nothing.
Response from

Thryv

Hi Rickey, thank you for taking the time out of your day to leave Thryv a review, we truly appreciate it. If you ever need assistance or anything, please let us know! - Gabe

Replied 27/2/2023
Industry: Photography
Company size: Self Employed
Used

Daily

for

1-5 months

Review Source
---
A very expensive product that promises a lot but gives you nothing but a headache
Lack of integration, timezone challenges from the start with scheduling, cannot load my logo or photos onto the Google My Business integration, getting access to all of the menu using different browser options, length of time it takes to get complaints dealt with - so far, this has cost me more money in time and my assistants time, dealing with issues, that still haven't been resolved. Customer service team are extremely polite and helpful, but all they do is 'raise a ticket' with whoever is going to fix the problem and that can take days and no one calls back when they say they will!
Pros
Lots of potential, but nothing integrated properly so I don't like anything about this software at this point
Cons
Lack of integration with obvious things like Google My Business, lack of timezone integration for a month and just too many to mention
Response from

Thryv

Hi Bridget, I am sorry to hear about your experience with Thryv so far. I would like to see if there is anything we can do to turn this around. Can you send an email to [email protected] with your account information and any other details? I will be able to send this to our Executive Claims team for further assistance. - Gabe

Replied 10/2/2023
Industry: Information Technology & Services
Company size: 51–200 Employees
Used

Daily

for

2+ years

Review Source
---
A Multipurpose CRM Solution For Business
My experience has been great and Thryv meets all ou8r CRM needs. What's more it makes social media management and marketing easy further making it even better.
Pros
What makes Thryv irresistible are the many features it offers. I like CRM features that makes the tool capableIn addition, it also comes with social media management and marketing features.
Cons
Thryv has been great since deployment and I have no reason to complain as it meets all our needs as expected
Response from

Thryv

Hi Bob, thank you very much for your review. We are excited to hear that Thryv's CRM is helping meet your business needs. If you ever need assistance, please let us know! - Gabe

Replied 6/1/2023