About Wrike
Wrike is a cloud-based project management platform for teams of 20+ that is suitable for both large enterprises and SMBs. It supports remote work for various teams. This solution comes with Gantt charts, calendars, workload view for resource management, custom dashboards, and real-time updates. It allows for structuring via folders, projects, and tasks as well as auto-assignment based on task statuses. Wrike for Marketers is a separate product with tailored templates, proofing tools and an Adobe extension. Wrike integrates with a variety of tools including SalesForce, Dropbox, Slack, and Adobe Creative Cloud and offers an open API. Wrike is suitable for marketing, operations, creative, and large to midsize IT teams. The solution is priced per-user and is on a monthly subscription basis.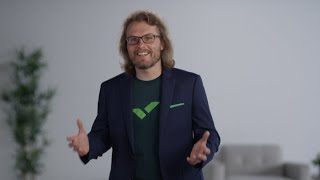 Wrike has a free version and offers a free trial. Wrike paid version starts at US$9.80/month.
Starting Price:
US$9.80/month
Industry: Entertainment
Company size: 2–10 Employees
Used

Weekly

for

1+ year

Review Source
---
Wrike: Empowering Efficient Project Management
Wrike, being a versatile project management tool, can be effectively utilized in the entertainment industry to manage and coordinate various projects and tasks. In my experience using Wrike in the entertainment field, it has proven to be a valuable asset for streamlining workflows and improving collaboration among team members.
Pros
One of the aspects I liked most about Wrike is its powerful collaboration features. The platform excels at fostering effective teamwork and communication among team members. The ability to mention and assign tasks to specific individuals, along with real-time updates and notifications, ensures that everyone is on the same page and aware of any changes or updates made to the project.The shared workspace in Wrike allows for seamless collaboration, as team members can easily access and contribute to documents, files, and discussions.
Cons
While Wrike is an excellent project management tool, there are a few aspects that could be improved. One area that I found to be less satisfactory is the learning curve for new users. Wrike offers a comprehensive set of features and functionalities, and it may take some time for users to fully grasp and utilize them effectively.
Industry: Marketing & Advertising
Company size: 2–10 Employees
Used

Daily

for

6-12 months

Review Source
---
The efficient project management solution with many benefits for companies
As a Wrike user myself, I can say that the platform has been extremely helpful in solving many of the project management issues my company has previously faced. With Wrike, we were able to manage projects and tasks more efficiently and collaborate in real time with other team members. This has been especially useful for teams that are distributed or work remotely.One of the main advantages of Wrike is that it allows companies to manage the entire project management process in one place. This includes everything from project planning to execution, monitoring and reporting.Overall, Wrike has been a valuable solution for my company, helping us manage projects and tasks more efficiently and productively. While the price might be a little high compared to other project management platforms, the benefits that Wrike offers are well worth the investment. I recommend Wrike to teams looking for a complete project and task management solution.
Pros
As a Wrike user, I can say that I am very satisfied with the platform. Wrike offers an intuitive and easy-to-use user interface that allows me to manage projects and tasks with ease. The advanced project management features like portfolio management and custom reporting are great for my daily work.Additionally, Wrike offers customizable workflow and task features, allowing me to tailor the platform to my team's specific needs. The ability to collaborate in real time and to work together with other team members on projects is a huge advantage.
Cons
Well, as a Wrike user myself, I have to say that while the platform has many strengths, there are some aspects that need improvement. One of the weaknesses is that Wrike can be a little difficult to use, especially for new users. The user interface can be a little confusing and takes some getting used to. However, once you understand how it works, it becomes much easier to use.Another point that needs to be improved is the customization of the platform. While there are customizable features, they might be a bit limited compared to other project management platforms. Some additional customization options would be welcome.
Industry: Design
Company size: Self Employed
Used

Weekly

for

1+ year

Review Source
---
"Wrike Review: An All-Inclusive Project Management System for Companies of All Sizes"
Wrike is a robust project management application with several features that support teams in remaining productive and organised. Although setting it up and tailoring it to your needs may take some time, the adaptability and ability to integrate with other tools make it a worthwhile investment for many organisations. Nevertheless, for smaller teams or individuals searching for a more cheap choice, the higher price point can be a detriment.
Pros
1- Features for flexible and configurable work management for teams, projects, and individuals.2- integration with a variety of programmes and applications.3- excellent communication features embedded into collaborative software.4- To monitor progress and pinpoint areas for improvement, advanced reporting and analytics are used.5- robust mobile app for efficiency when travelling.6- outstanding client service.
Cons
1- For some people, setup and customization might be difficult and time-consuming.2- Some features call for more expensive plans, which might be expensive for smaller organisations or individuals.3- not as user-friendly as some other project management solutions for novices.
Industry: Retail
Company size: 51–200 Employees
Used

Daily

for

2+ years

Review Source
---
We get so much more done since we began using Wrike.
Wrike is a great program. Not only has it helped our various departments manage their projects better, but has given us cross-team visibility we have never had before. That was a huge benefit that we weren't expecting.
Pros
Wrike is EXTREMELY powerful. The learning curve is very manageable and very quickly your teams can be using the tool and improving their efficiency. It has made a TREMENDOUS difference in our productivity. Our teams adopted the program with very little trouble and now it is our main workflow system.I am not sure how we did business before we got Wrike.
Cons
There is very little we don't like about Wrike. It is a great program. We have always figured out a way to make it do what we need it to for managing our business.
Reasons for Choosing Wrike
Team Gantt can't hold a candle to Wrike. It is harder to use, has a MUCH bigger learning curve, we struggled to get team adoption with Team Gantt, it didn't work well across multiple departments. Wrike is just a much better system.
Reasons for Switching to Wrike
Wrike was a better fit across the whole organization. Monday.com was a good fit for marketing, but didn't work as well for product development, tech and other departments in the company.
Industry: Oil & Energy
Company size: 1,001–5,000 Employees
Used

Daily

for

2+ years

Review Source
---
Great tool for organization, collaboration and project management.
I utilize Wrike to collaborate with associates who may not be at the same time or area all the time, it makes a difference keep ventures on track and moving forward. It moreover gives a errand log and is valuable to see in the event that the due dates set are practical to assist arrange future ventures. I think Wrike tackles the issue of utilizing media blends to communicate with groups, on the off chance that everybody communicates through Wrike and emails are replicated, it's an extremely powerful tool to keep things moving in any case of changes within the gear. Wrike has been phenomenal at making a difference me remain on best of my ventures and letting me know when up and coming conveyance dates are drawing nearer, this makes a difference me prioritize which ventures to work on to begin with.
Pros
I like being able to collaborate with colleagues and organize ventures, it's exceptionally supportive to see each other's ventures and up and coming assignments, it makes working together much smoother and more profitable. Wrike too has time following on errands which permits for awesome rundown reports, our group employments Wrike and once everybody is prepared on the instrument and utilizing it in a comparative way you'll see the esteem of having a complete history of homework. I cherish that you just can customize the advance buttons so you'll effortlessly see where individuals are inside a venture, the outline is additionally exceptionally supportive to see who has transfer speed.
Cons
The outline sees are not that simple to bargain with, I discover I utilize a combination of overseeing mail notices and the "my assignments" region to oversee my errands, but I think other instruments make it less demanding. I feel just like the record transfer segment seem utilize a few enhancement, some of the time it's difficult to channel through tons of diverse records that have been transferred over the life of a venture.