About Inventory Planner
Inventory Planner is a software solution that helps businesses manage and plan their inventory to minimize overstocking or out-of-stock issues. It is deployed as a web application and is compatible with any device. The software caters to businesses in the eCommerce industry, and serves all sizes of warehouses. The main functionalities of Inventory Planner include demand forecasting, returns tracking, supplier management, load optimization, automated alerts and purchase order management. Managers can monitor key performance indicators (KPIs) using various reports related to assortment, overstock, sales performance and more.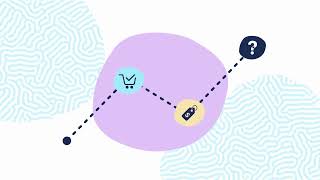 Inventory Planner pricing
Inventory Planner does not have a free version but does offer a free trial. Inventory Planner paid version starts at US$249.99/month.
Alternatives to Inventory Planner
Inventory Planner Reviews
Industry: Accounting
Company size: 11–50 Employees
Used

Daily

for

1+ year

Review Source
---
Great tool to help with forecasting. Great customer support too.
Pros
The integrations are great and easy to connect. It is easy to update the forecasting method used. The customer support is very quick and effective.
Cons
It takes a time to get used to the software. Like any forecasting tool, you need to use your business knowledge alongside the tool. It is not a negative, it is just the reality.
Response from

Sage

Hi Christo,

We are happy to hear that Inventory Planner integrates great with other platforms, it's easy to connect, and that is a great tool to help forecasting for your business. We thank you so much for your review and that you are happy with our Customer Support too.

Thank you,

The Inventory Planner Team

Replied 22/12/2021
Industry: Retail
Company size: 11–50 Employees
Used

Daily

for

2+ years

Review Source
---
Excellent service for staying on top of purchasing
We needed to identify what was selling, what was dead stock and what we likely to run out of before the next delivery arrived. With long lead times this is tough to manage but IP has really helped us step the business up.
Pros
* Easy to get started, although takes some work to set it as needed
* Excellent API for automating works flows
* Pricing and automated price reduction when your stocked items falls
* Summary level and detail drill downs allow questions to be answered and reviewed in one place
* First rate suppport team
Cons
* Company has grown quickly and there have been occasional bugs or issues that have impact on availability
* reconciling invoices against POs is tricky as there are not enough "extra charges" boxes and no way to reconcile multiple invoices against a single unless you keep a separate record outside of IP
Response from

Sage

Hi Andy!
Thanks for sharing this review with other users, so more customers can discover how IP can be a great asset for their business and how IP has helped your business.
Feel free to let us know if you need any help with anything!
The inventory Planner Team

Replied 13/6/2022
Industry: Apparel & Fashion
Company size: 11–50 Employees
Used

Daily

for

1+ year

Review Source
---
Great when it works...infuriating when you need customer service
Was good until the massive holes in their CS capacity became apparent. We can't have this much liability in a system that is so integral to our business planning. Ugh.
Pros
It mostly does what it needs to, except when it doesnt.
Cons
My biggest gripe is with the customer support. It's simply not designed to be able to manage wide scale issues with their system. They have no direct phone number to call, and their chat system is a queue, meaning they get to you when they get to you. This isnt such a big issue with small problems with single accounts, but when they have a system issue effecting many accounts it means replies take days...and those replies are short and terse without offering any resolution. Right now the system has been an issue for about 1 week. Their "resolution" to the wide-spread issue was to move to a restore point from many days before the problem occurred. This means all the data that was input in the interim is missing. This means I have 15 missing POs. This means my inventory check-in from the past however many days is no longer accurate. These problems will persist for months as we discover them. The reply from their support....what reply? We are looking at other systems for management because we cannot operate a business like this.
Response from

Sage

Hi Nick, we truly apologize for the inconveniences caused by the recent server incident. The disruption was unanticipated and impacted many users. Our teams jumped into immediate action to investigate the cause, and I'm glad to say that a lot of progress has already been made to safeguard against a similar situation in the future.

Being responsive to our customers has always been a top priority for us, and it was just as much the case with the recent server incident. Your team has opened over 35 conversations with IP Support - with response times averaging under 6 hours. While we cannot always guarantee immediate responses, we remain diligent and are proud to offer turnaround times that are much quicker than average.

I sent a thorough message over earlier today to further explain the issue, our corrective steps, and reasons why this particular issue couldn't be resolved more quickly. Please let us know if you have any questions, or if you'd like to chat through any details.

Replied 18/4/2022
Industry: Retail
Company size: 11–50 Employees
Used

Daily

for

1-5 months

Review Source
---
Great software and customer support!
Pros
The amount of useful features! It's a great tool for Inventory Management and analysis.
Cons
I thought that during the implementation phase we would have a contact person to have a call with in case of an issue. Our assigned project manager was very slow in responding and not really helpful in fixing certain issues. So I think the implementation phase is a bit overpriced. However, the Customer Support team is very helpful and can be contacted via mail or chat.
Response from

Sage

Hi there Charlotte,

Thank you for your review, we really appreciate it!

It's great to hear that it's supporting your reporting and inventory management.

Thank you raising the point about your implementation project manager. This isn't the typical feedback we get at all so I'll look into this and see what happened.

Thank you,
Tom (Inventory Planner by Sage)

Replied 17/3/2023
Industry: Consumer Goods
Company size: 11–50 Employees
Used

Daily

for

1-5 months

Review Source
---
Great Product
Very quick and easy to understand where your inventory problems are at, how much you should be ordering, and alerts to bring issues to your attention proactively.
Pros
The ease of navigating your entire inventory picture is hard to beat. They've done a great job with all relevant info at your fingertips and with lots of customizability on what info to show, and pop-ups with other critical info to condense a lot of information in a compact area. Just one example is the Demand Planning capability: It allows you to see at a glance whether you've had stock-outs of a product in the last X months, how many units per month you've sold, incorporates that into a forecast, but then also allows you to simply see that info and make your own determination for demand.
In that same Replenishment area of the product, you can see shipments you have on the way and when they're scheduled to arrive, how many days/months of stock you have and PO cover ordered, etc...It will even take into account how much you're going to lose in sales dollars per day if you stock out.
All of this integration with BrightPearl is excellent. We haven't even scratched the surface of the reporting features yet, but they are plentiful. Support has also been excellent and they've added features we needed based on our feedback.
Cons
Purchase orders could use a bit more customizability. A few more custom fields so that we can add extra info on line-by-line basis as needed would be great.
Response from

Sage

Thank you for your review and feedback, Ryan. We're working on improvements to the purchase order now so that it will be more customizable. It's great to see your store growing!

Replied 13/6/2019