About Brightpearl
Brightpearl is a complete Retail Operating System for brands, retailers and wholesalers, that's designed to scale with fast-growing e-commerce brands. Our platform offers flexibility to respond to rapid changes in demand with Plug & Play integrations, intuitive inventory planning and saves you hundreds of hours a year with powerful automation. Brightpearl takes care of everything after the buy button; from order management to accounting, inventory, warehouse management, returns and more. An in-house team is available for installation as well as tech support and ongoing business consultancy. Brightpearl is designed for use by merchants - not IT staff. Every new feature is relevant to retail, so you know that everything is retail-focused. Retail merchants need a platform that can handle seasonal volume. Brightpearl provides orders, SKUs, channels, reporting and financials fit for multi-million dollar merchants.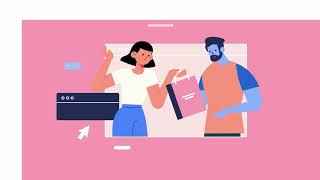 Brightpearl does not have a free version.
Alternatives to Brightpearl
Industry: Retail
Company size: 2–10 Employees
Used

Daily

for

2+ years

Review Source
---
I cannot recommend Brightpearl enough!
Pros
I cannot recommend Brightpearl enough! The software has transformed the way we run our organisation. It provides everything we need to operate our eCommerce business effectively and efficiently. Their innovation/product roadmap caters, certainly in our case, to current trends and requirements.
We currently use the system to manage our sales channels of 4 separate B2C Bigcommerce websites, 2 eBay stores, 10 Amazon stores (2 subsidiary businesses with 5 EU Amazon stores each) and manual telephone sales. We have 4 channels brands, which is where Brightpearl brands paperwork and emails differently for each company. It all works as one would expect, orders download and are aggregated ready for picking and shipping, inventory is updated across all sales channels, as sales occur and purchase orders are received, and accounting is updated at each point providing a real-time picture in a myriad of dashboards and reports that can be as detailed as needed.
Brightpearl support is also excellent with most cases being resolved in less than 4 hours.
Cons
I find very little to dislike about the software. It serves all the needs we currently have and know that there are elements such as automation that will prove to be useful at some point in the future.
Reasons for Choosing Brightpearl
The integration between sales channels such as Amazon and external websites was poor with Netsuite at the time. It was also very expensive.
Reasons for Switching to Brightpearl
Better integration with our workflow newly developed website, all at a reasonable price. Very logical in its implementation and use.
Response from

Sage

Hi James,

Thank you for you wonderful feedback. It's great to see the huge impact that we've had on your business over the last eight years. Thank you too for your big praise of our Support team, your experience of them is very much in line with their mantra so I'll certainly be sharing your feedback with them as I know they'll appreciate it hugely!

Thank you again,
Tom (Brightpearl)

Replied 6/11/2020
Industry: Consumer Goods
Company size: 2–10 Employees
Used

Daily

for

1-5 months

Review Source
---
Great tool for a small-mid sized fast growing omni-channel consumer goods business.
We really enjoyed working with everyone involved in the project of setting up Tekla at Brightpearl. All the way from the sales to the final handover - and now ongoing customer success.
The team at BP immediately captured the essence of the challenge we presented to them with our previous ERP-stack, and they managed to set up all the right questions needed to be tackled.
Besides the on-point grasping of the challenges to be solved, we felt that the process throughout the implementation was smooth, and with constant dialogue with Anthony, our point of contact, we were in good hands.
The main issues we faced with our old stack was weak inventory, order and supply chain management. All of that are now elevated to a whole new level, and we feel that we have a robust ERP engine that we can grow with for many years to come.
Overall, we are super happy to have implemented Brightpearl, and can only recommend others to do the same.
Pros
We now have a product that solves our needs.
It is simple to use, yet complex, so that we can grow a lot within it.
It was quick to implement, allowing us to benefit from the elevated toolbox immediately.
Cons
Some elements of the UX/UI and functionality are clearly outdated and needs a revision. Also, it feels that they are stuck within old workflows that should be optimised.
I think this is a common issue in enterprise ERP and something that will improve over time.
Reasons for Choosing Brightpearl
The main issues we faced with our old stack was weak inventory, order and supply chain management.
Reasons for Switching to Brightpearl
It felt more robust and scalable. Furthermore, it was fairly easy to implement and at a reasonable pricing compared to other products with the same toolbox complexity.
Response from

Sage

Hi Kristoffer,

Thank you for sparing the time to review us - we really appreciate it.

We're really pleased that we meet your needs so square-on and that you've had such a great experience at all the stages along your journey so far.

We're super-happy that you're a customer too and we really appreciate your recommendation.

Tom (Brightpearl)

Replied 16/10/2020
Industry: Retail
Company size: 2–10 Employees
Used

Daily

for

2+ years

Review Source
---
Very expensive for little gain
Just too many things that BRightpearl doesn't do. Its website claimed that you could list directly from Brightpearl onto eBay but it turned out to be untrue as Brightpearl didn't support eBay Postage Policies (That's eBayspeak for shipping tables). Nor could it list directly to any of the Amazon websites, nor to Shopify or anywhere else. Yet other software can do all of that, and has Google Translate Professional built in so that you can list directly to Amazon Poland without you having to employ a translator. So Brightpearl just falls flat on its face in far too many areas compared to the competition. The worst thing is trying to leave. I am leaving and would like to keep read only access for a year to make it easy to check any warranty claims. Brightpearl have quoted £10,080 for that when full acess costs me less than half of that. So if you are considering BRightpearl, keep looking, there are much better deals available.
Pros
The only thing that I really like about this software is that they have good support staff. I was initially attracted to Brightpearl because it included integrated accounts. It has taken me 6 years to realise that this was a false way of thinking as there is other software that integrates seamlessly with reasonably-priced good quality accounting software like Xero, Quickbooks and Sage. Essentially with Brightpearl you are paying a high price for an accounting system that is used by a relatively small number of users (online it says Brightpearl has about 1,000 users - that is a very small number to finance a piece of accounting software. Eventually I realised how much it was missing in other areas.
Cons
The biggest drawback with Brightpearl is the small number of marketplaces it support compared to many of its competitors. They claim to integrate with Amazon, but this is only partially true. Amazon Europe have added 3 new marketplaces but BRightpearl have ingnored them where similar software providers have integrations at no extra cost. Brightpearl haven't added a single marketplace integration in 6 years, and the only one planned, OnBuy, a small marketplace unlikely to generate much revenue, comes at an extra cost. When I started with Brightpearl they were advertising it as the software to automate your online selling, but it was very limited as far as automation was concerned. After a couple of years they launched the Brightpearl Automation App. Funny that you should need an additional app, at extra cost, to do what the software was promising to do 2 years earlier. many things come at extra cost with Brightpearl but are available at no extra cost with other software. Brightpearl doesn't calculate VAT correctly. If you get an order from the Channel Islands, Brightpearl will add 20% VAT even though there is no VAT in th Channel Islands. (it does the same with the Canary Islands which also are not subject to VAT. It would be simply to write a filter to catch these and put correct 0 VAT on them, but they just don't seem to care if their customers are paying the tax men a bit more than they should be.
Response from

Sage

Hi Martin,

Thank you for your feedback, I'm sorry that it's not more positive, however.

Notice. We prefer longer contracts - it reduces our admin cost for maintaining them, which we in turn pass on to our customers. However we are open to discussing shorter contracts, however.

Functionality. We have expanded our range of apps which integrate to Brightpearl from a variety of providers covering accounting, listing, and more. Regarding Amazon, did you raise this request with your success team? We use customer demand as a strong measure when building our our roadmap.

Read access to your account. The price for read only access you were quoted is significantly less than the figure you've quoted. I'm not sure if it is a typo on your end or a mis-reading to you on your end?

I'm sorry we couldn't work this out. I know we've attempting to work through these issues with you, but as you've moved on to pastures new, we wish you and the rest of the team all the best!

Tom (Brightpearl)

Replied 11/6/2021
Industry: Retail
Company size: 51–200 Employees
Used

Daily

for

1+ year

Review Source
---
BrightPearl Review
Implementation was super easy. Reporting wasn't overly complicated but you could still drill down to what was needed.
Pros
Super easy to use. Nothing was over complicated
Cons
As your company grows so does their price tag
Response from

Sage

Hi there Jennifer,

Thank you for your review!

It's great to hear that you're finding Brightpearl so easy to use and uncomplicated, that's how we designed it to be so I'm really pleased that's it's delivering for you.

Thank you again,
Tom (Brightpearl)

Replied 29/12/2022
Industry: Computer Hardware
Company size: 2–10 Employees
Used

Daily

for

2+ years

Review Source
---
Brightpearl is a fantastic all in one ERP system
Brightpearl is a fantastic all in one ERP system that is great for connecting all your eCommerce channels under one roof. They key to any eCommerce growth is being able to automate as much as possible and this is where Brightpearl excels. When we started using Brightpearl back in 2014 we were processing around 100 orders per month. In 2020 we are processing more than 100 orders per day and without Brightpearls automation this would not have been possible.
Pros
Great for automating your eCommerce orders.
Cons
Finance system needs improving for handling offline customer credit accounts.
Response from

Sage

Hi Adam,

Thank you so much for your review. Automating manual tasks to give time back has been our thing since day one so it's great that you're getting so much value out. 100 orders to almost 3000 orders a month is amazing and we're so pleased we've been such a key component in making that happen!

Thank you again,
Tom (Brightpearl)

Replied 6/11/2020