About Paycor
Paycor empowers leaders to build winning teams. Paycor's human capital management (HCM) platform modernizes every aspect of people management, from recruiting, onboarding and payroll to career development and retention, but what really sets Paycor apart is its focus on leaders. For more than 30 years, Paycor has been listening to and partnering with leaders, so we know what they need: a unified HR platform, easy integration with third party apps, powerful analytics, talent development software, and configurable technology that supports specific industry needs. That's why more than 29,000 customers trust Paycor to help them solve problems and achieve their goals.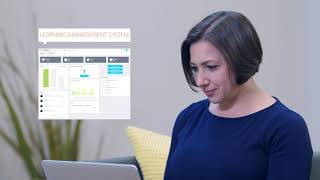 Paycor does not have a free version but does offer a free trial. Paycor paid version starts at US$99.00.
Industry: Information Technology & Services
Company size: 51-200 Employees
Used

Daily

for

6-12 months

Review Source
---
Link Business Strategy with Individual Objectives, Measurement and Performance Reviews
We wanted a system to easily allow us to execute our Business Strategy through the OKR mechanism and link these to our individual Performance Planning and Review for staff. 7Geese fits that bill.
Pros
7Geese makes implementing Objectives and Key Results (OKRs) in your business fast and efficient. It compliments this with integration to Performance Reviews and other feedback mechanisms to create a holistically mechanism to integrate Business Objective setting with staff alignment and engagement.
It's simple to use and the interface is fast.
Cons
OKRs are a great way to set goals and align staff. Initiatives, which are the strategic steps to get to the Objective, need to be understood and tracked. 7Geese does not have a mechanism for this yet. If it did, it would be almost perfect.
It would also be great if the software had better 'at a point' reporting on OKRs, so that more traditional static monthly status reports could be generated.
Reasons for Choosing Paycor
Workboard was an amazing product and has some extremely powerful capability to link in existing systems to track progress on initiatives (the doing actions to deliver the outcomes for OKRs). In fact, it has more capability than 7Geese. However, for our staff, Workboard was complex to use and the interface was slow. We found it very difficult to get buy in from staff to use the system. 7Geese is simpler and faster, a huge benefit for user adoption. 7Geese was also slightly more attractive price wise.
Reasons for Switching to Paycor
7Geese balanced functionality, usability and price the best. While there were more powerful products (Workboard) and cheaper products (15 Five), 7Geese hit the sweet spot in our purchasing review giving us the most value for the price we are paying.
Industry: Museums & Institutions
Company size: 51-200 Employees
Used

Daily

for

2+ years

Review Source
---
Quick Learning Curve + Broadly Accessible
Pros
Rolling out the software to staff was quick and easy. It is accurate and responsive.
Cons
On rare occasions it will freeze up and not allow a log in/out for a timecard. Trying again in a few minutes always resolves the issue.
Response from

Paycor

Thank you for the 5-star review, we are delighted to hear how smooth your implementation was. Sorry to hear about the freezes, we always suggest clearing your cache and cookies when this happens as it usually resolves the issue!

Replied 10/10/2022
Industry: Marketing & Advertising
Company size: 11-50 Employees
Used

Daily

for

6-12 months

Review Source
---
Stay away from Paycor - our experience has been disastrous
There is a complete lack of client service and once the product is sold, you are on your own to implement it on the terms they set. Once implementation is behind you the only available support is the help desk, and the resources are limited causing long wait times, and typically an inability to handle the problem presented. The customer service reps complain as well, but seemingly to no avail. We have a simple-to-resolve tax case that should take 1/2 to complete, which has been pending for almost three months despite periodic follow-ups. There is no ability to talk to the person handling the matter or to get any insight into what the holdup is. Most importantly, however, Paycor has a complete disregard for their customers. On the feedback site, customers comment on dissatisfaction with various features/make certain requests for correction/improvement, and are completely ignored. Most recently, Paycor changed the navigation within the site, making it much less efficient and user-friendly, and taking the site backwards. Over 3500 client comments have been posted complaining about the change; nothing has been done. Steer clear from Paycor - it is not on par with other providers and a very disappointing experience.
Pros
Integration proved not to be easy and was cumbersome; at this point we like little about this software.
Cons
The software is limited in functionality, the reporting is not robust and has gotten worse, the name fields are limited preventing one from capturing legal and professional names in the manner our employees and management desire, there is no common leave calendar which can be shared with all employees, and no holiday schedule which could be set up and instead a separate accrual plan had to be set up and assigned to each employee, we are beyond frustrated with Paycor and very much regret our decision to move to it as our HR/payroll system
Response from

Paycor

Hi Julie, we apologize that you did not have the implementation or support experience that we have committed to deliver. I have shared your feedback with senior leadership which will be very valuable in bringing about positive change. We are continuing to heavily invest in both areas you mentioned to ensure we are consistently delivering the best customer experience possible.

If you are still experiencing issues (for example your tax case) please email me with your client ID at [email protected] so that I may escalate your account. I do want to caution that many tax notice cases require a lot of back and forth with the IRS to which we have no control over their response times.

Replied 30/11/2022
Industry: Consumer Goods
Company size: 11-50 Employees
Used

Daily

for

1+ year

Review Source
---
Paycor Makes My Life So Much Easier
Highly satisfied with the product and I recommend it to everyone!
Pros
Paycor has given us a cost savings as well as time savings. The integration between Applicant Tracking (which is amazing) and Onboarding has reduced our time to find, hire and set up new employees. Payroll processing time is dramatically faster as well as the time clock integration makes payroll easier. There is a great analytic component. The team is very helpful and we are seeing huge savings over ADP.
Cons
The tax component has been the only part that has been a little difficult. The time to get a response from this team is pretty long and it's not possible to contact them directly.
Reasons for Choosing Paycor
Cost, lack of customer service and unnecessary steps to process payroll.
Reasons for Switching to Paycor
Care for our mission, features and cost
Response from

Paycor

Hello Cortney, thank you so much for your positive review! We are delighted to hear Paycor has saved you time and money and that you are enjoying our onboarding product.

I do see your concern about the tax team and I wanted to let you know that we have hired many additional members to this team. We are continuing to make optimizations to our service model and invest in our customer experience to ensure we are consistently delivering the highest level of customer service. If you have any additional comments please feel free to reach out to me direct at [email protected] as I believe your feedback could be very helpful.

Replied 12/9/2022
Industry: Market Research
Company size: 11-50 Employees
Used

Daily

for

6-12 months

Review Source
---
Review of Paycor
I love the way straight forward everything is . I as a rule am following my hours in a rush and this stage makes it simple to make it happen and return to my work. Mentioning time off is simple too. I could have done without the absence of instructional exercises or client support on this stage.
Pros
1.Finance and HR highlights are incorporated2.Simple to set up and utilize3.Adjustable compensation matrix and pay hits4.Extensive variety of HR arrangements (e.g., time following, booking, remuneration arranging, learning the board, and profession arranging)5.Arrangement charges are deferred (as of this composition)
Cons
1.Expensive for mother and-pop organizations (up to 10 representatives)2.Doesn't uphold worldwide organizations; needs worldwide finance capacities3.PTO following and HR devices are accessible just in premium plans4.Enlisting, benefit organization, and time following instruments are paid additional items5.Client care delays; significant delays, in addition to certain reps are delayed to answer
Response from

Paycor

Hello Imran, thank you for your review! We are delighted to hear how Paycor is empowering you as a leader to get back to your work.

Replied 17/11/2022