About Tailor Brands
Tailor Brands streamlines business creation, management, and growth for entrepreneurs. Our online platform offers a range of solutions, from LLC formation to brand identity creation and business banking. With over 30 million satisfied business owners across 120 countries, we've made launching and expanding a business easy and efficient.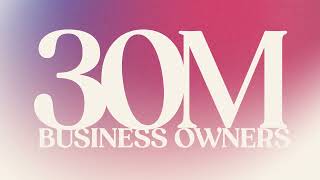 Tailor Brands does not have a free version.
Industry: Health, Wellness & Fitness
Company size: Self Employed
Used

Weekly

for

1-5 months

Review Source
---
Customer Service Nailed It
I ran into an issue with my 1st brand purchase. I think I was moving too quickly but I didn't realize that once I purchased I couldn't make changes. I reached out to Customer Service via email and got a response within a couple of hours. I told Customer Service representative that I was willing to bit the bullet and pay for another logo and she was so kind, she help me correct my issue literally in less than 24 hours.
Pros
Tailor Brands is very user friendly. I'm just working on starting my own company and I read about them online. Everything is extremely straightforward. Another great thing is that you can more then likely find a coupon online to help cut some of the cost for your initial purchase.
Cons
I don't like the fat that you can not speak to someone over the phone. It lacks that interpersonal communication which is kind of a bummer.
Response from

Tailor Brands

Hi Beatrice!
We are glad to hear you had an awesome experience with our customer support team and that we've managed to address all of your concerns :)
We'd like to point out that we are working hard on providing better communication channels at the moment, so we can enhance the communication with our users.
If you have any additional suggestions/feedback, or just need assistance with the use of your account, please feel free to reach out to us at any time!
Kind Regards,
The Tailor Team

Replied 7/8/2019
Industry: Sports
Company size: 51–200 Employees
Used

Weekly

for

1+ year

Review Source
---
Tailor experience
We have had a very significant experience, our first website, our first international account, our logo and our first designs were born there.
Pros
The pros of Tailor Brands is that you can unite various aspects of your company: Design, legal, administrative, financial and other aspects necessary for the complementary operation of your organization. It offers you ease and permanent attention.
Cons
I would like it to be able to advance to broader commercial integration processes, and to offer new functionalities for companies in the future.
Industry: Arts & Crafts
Company size: Self Employed
Used

Monthly

for

1-5 months

Review Source
---
Nightmarish Experience: Overcharged and Unhelpful Support at Tailor Brands
Pros
I was rooked. I can not say anything supportive.
Cons
My experience with Tailor Brands was a nightmare. Accidentally ended up with two accounts, and they silently charged me almost $200 annually for three years. No renewal emails, no transparency. When I admitted the mistake and asked for a refund, they flatly refused. Ended up paying $500 for a single logo.
Response from

Tailor Brands

We apologize for the inconvenience caused and we'll be very happy to help improve your experience. we've been trying to locate the email you sent to our support team, but are having trouble finding it under your name.

We'd love to take a look at this for you and provide you with a satisfactory solution to this issue.

Would you mind giving us an email address we can contact you at? Or you can also reach out to us at [email protected].

Best,

The Tailor Team

Replied 18/9/2023
Industry: Retail
Company size: Self Employed
Used

Weekly

for

1-5 months

Review Source
---
Only a few unexpected expenses but other than that, totally legit!
As much as my previous grunts may sound, I did enjoy the experience, aside from my logo not being on their records and no way to add it. I love how Tailor Brands had their site in order, so you knew what to do & when, giving you ample time to make sure you cross your t's & dot you i's, and being LEGAL! I am thrilled to keep working with Tailor Brands to see what else we could create together!
Pros
I love how easy you guys made creating an LLC & ensuring I have taken proper steps to solidify my LLC, legally & legitimately. I TRULY cannot over state my appreciation in that field. I knew some things about the LLC legalities, but not everything. I am an entrepreneur at heart! I design, create, build, & market all of my own material & content, as well as selling online retail goods. I have hands in many pots and I really appreciate you guys!
Cons
1st CON - NOT BEING ABLE TO UPLOAD MY OWN LOGO I PREVIOUSLY CREATED WITH ANOTHER SITE. 2nd CON - I would have to say the cost. Sorry, but true. By the time I completed everything I needed to complete to be legal & legit, it costs me around $1200. LET ME ALSO ADD THAT I WAS ABLE TO WORK AT MY OWN PACE TOO, SO THE $1200 WAS SLOWLY PAID OUT OVER A MONTH'S TIME TO GET OPERATIONAL. NO, I didn't expect it to be free, gosh no you have to spend it to make it. But I did expect the "pitch" of it only costing $299 to get started, ended up being $99.00-$299 PER service that I needed. I thought it would be for the whole LLC completion, but no, it was just to get started. Tailor Brands had their cost & then the state & trademark had their cost on top of tailor brands. But that was my total expense from beginning to end.
Industry: Consumer Goods
Company size: Self Employed
Used

Daily

for

6-12 months

Review Source
---
Look no fragrance
First, let me say that I didn't set out to start a business. Making handcrafted soap came out of necessity for my extremely problematic skin. After 10+ years, I have enough people joking that I'm their soap dealer, to go legit.One huge problem tho. My circa 1987 technology skill set.Enter Tailor Brands!!!! I wish I could give them more than 5 stars. At first, I half heartedly made a logo for myself. I loved it so much that I decided to read some reviews. Despite some negative feedback, I decided to invest a few bucks for a package. One of the options I was interested in was having a website built. I was called the next day by a sales representative, and offered a few styles and pricing options. The process couldn't have been easier. A few questions and emails later, and have a beautiful online store. It's a little surreal seeing a domain name pop up on a feed, and thinking, that's my baby.Their customer service has been outstanding 👏. One drawback is no phone support. Hopefully, that will change soon. Overall, Tailor Brands has been everything and MORE than I expected.Thanks for making dreams come true!
Pros
One stop place to start a business. Everything you need is there
Cons
No phone support. Hopefully that changes soon