About Microsoft 365
Microsoft 365, formerly Office 365, is a suite of office collaboration and productivity applications. The software encompasses modules that enables the use of Microsoft Office suite and cloud-based solutions such as Skype, Exchange and SharePoint. While Microsoft 365 can be deployed through single sign-on leveraging an Active Directory, the software's functions can be configured on the online portal. It provides products such as OneDrive, Outlook, OneNote, PowerPoint, MicrosoftTeams and SharePoint. Primary features of Microsoft 365 comprise hosted services, office applications, updates, collaboration tools and Microsoft 365 Education. Additionally, users can leverage the suite for cross-platform efficiency, updated workflow, on-air meetings, cloud collaboration and email hosting. Catering to businesses and homes, Microsoft 365 can be accessed via web, iOS or Android operating system. It also provides on-premise solution for enterprises. Support is provided via email, phone and an online help desk. Pricing is per user per month.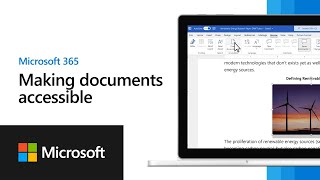 Microsoft 365 does not have a free version but does offer a free trial. Microsoft 365 paid version starts at US$6.99/month.
Starting Price:
US$6.99/month
Alternatives to Microsoft 365
Industry: Information Technology & Services
Company size: 2–10 Employees
Used

Daily

for

2+ years

Review Source
---
Suitable package application software for small to large scale business
Overall we are very much satisfied with the Office 365 subscription service. It's our daily to use tool for every project. Performance is always up to the expectation. Never encountered any serious bug or error halting an important bug. Still, some minor issues are faced rarely but nothing that cannot be handled. When utilizing each and every feature and app included in Office 365, then it will definitely prove a great asset to your organization which will boost sales and eventually profits in the long run.
Pros
Office 365 is the most beneficial package for our small business IT company. Including top-rated desktop applications Word, Excel, Powerpoint, Outlook, Access, OneNote, One drive ..etc all are tools increasing daily projects productivity and efficiency. One of the fantastic features is that it's also available with a web cloud app and mobile app, making team collaboration available anywhere. Some Educational organizations can get free of cost features for staff and students to boost learning using technology.
Cons
Minor bugs occur rarely. Pricing is but high for initial and beginning level business and office. But in the long run, it's is useful if all of the apps and features are utilized to full capacity. The PowerPoint interface can be made easier and more user-friendly. Word has some difficulty handling a hundred pages large project docs and often messed up formating. One Drive synchronization and naming could be better. For Startups, I think the libre office provides a budget-level choice.
Reasons for Switching to Microsoft 365
As it was best compatible with our Windows system and cross-platform support for many other devices. Our clients also mostly had Office so we could give accurate services. Various productive features, shortcuts, macros and quick settings helped us in working on projects, collaborate with teams and complete assignments on time. Learning is easy from previous to the latest versions user interface. Security features are also considered for selecting this package. Support is better for any problem. For using advanced features we just read online official documentation, course, faqs, and tutorial to implement the latest functionalities. These compelled us to use it.
Industry: Health, Wellness & Fitness
Company size: 2–10 Employees
Used

Daily

for

2+ years

Review Source
---
"Microsoft 365 for Increasing Productivity: A Comprehensive Review"
The comprehensive productivity package Microsoft 365 provides a variety of solutions for both people and businesses. Popular programs like Word, Excel, PowerPoint, and Outlook are included, along with cloud-based services like OneDrive and Teams. The suite is a fantastic option for businesses of all sizes since it is well-designed, approachable, and highly scalable. The seamless cloud integration makes file sharing and collaboration simple. Overall, Microsoft 365 is an excellent productivity tool that delivers excellent value for the money.
Pros
The powerful email management in Outlook, secure document storage and collaboration in OneDrive and SharePoint, and calendar management in Outlook are, in my opinion, Microsoft 365's most important features. The package also features potent file sharing, scheduling, and document management tools that can significantly increase an individual's and an organization's productivity and efficiency.Microsoft 365 is reasonably simple to use, especially for individuals who are unfamiliar with office suites, thanks to its user-friendly layout and intuitive tools. The suite's extensive customizability enables users to tailor their workflow and experience to their own requirements. Additionally, the suite is made to function flawlessly on a variety of devices, encouraging accessibility and teamwork. Overall, Microsoft 365 provides a full range of tools that are strong and simple to use, making it an excellent choice for increasing productivity.
Cons
Since Microsoft 365 has so many features and customization choices, some users might find it confusing or overwhelming. I can't speak from personal experience or perspective. It will take some time to completely comprehend and take advantage of the suite's features, and some users may find it challenging to navigate its various programs and tools. Additionally, the suite might need a membership, which not all users may be able to afford.To help users get the most of the suite, Microsoft does provide a wealth of documentation and support materials, including online tutorials and forums. Additionally, the suite is constantly improving and adding new capabilities, so it is possible that these difficulties will be solved.
Industry: Design
Company size: Self Employed
Used

Daily

for

1+ year

Review Source
---
As Expected
Decent overall but could be improved.
Pros
Feels similar to competitor online applications. Accessibility.
Cons
Searching for specific emails can be difficult and unreliable. Version control of stored files could be more specific than dates... suggest using descriptions or tags when saving files in order to manage changes or find previous versions. Word files in the browser often do not render correctly when opened from a desktop created version. And why doesn't Word support TRANSPARENT PNGS??
Industry: Computer Software
Company size: 11–50 Employees
Used

Daily

for

2+ years

Review Source
---
An Overall Positive Experience
Overall, Microsoft 365 is an incredibly powerful and cost-effective suite of tools that make it easy to collaborate, manage documents, and stay connected. The learning curve might be a bit frustrating for some, but the benefits far outweigh the drawbacks.
Pros
Microsoft 365 is an incredibly powerful suite of tools that make it easy to collaborate with others, manage documents, and stay connected. The cloud-based platform is easy to use and provides access to a wide range of features. The cost-effectiveness of the subscription makes it a great value.
Cons
Microsoft 365 can be a bit cumbersome to use at times, as some of the features require a bit of a learning curve. Additionally, the fact that the software is cloud-based means that you have to be connected to the internet in order to access it.
Industry: Computer & Network Security
Company size: 11–50 Employees
Used

Daily

for

2+ years

Review Source
---
Magnetic tool to manage your complex projects in an agile way in real time
Ergonomic and intuitive interfaces to guide the user's choices with the ability to manage projects efficiently without much hassle like professionals.
Pros
Agree with the system in general, project management, task management and using word, excel and so many others without many formulas.
Cons
There is no possibility of interoperability of applications with other tools, which is a problem in the current era. Only converting to the desired format should be integrated.