About AVG Internet Security Business Edition
AVG Internet Security Business Edition is a corporate endpoint security solution aimed towards small and midsize business units. Along with full-time antivirus protection, AVG Internet Security Business Edition also offers its users firewall, email and web protection. Its anti-malware defenses protect against threats such as spam, viruses and spyware, while the firewall helps protect business data. This solution also protects the email servers for safeguarding business communications flow, as well as the file servers where important business data is stored. It also offers anti-spyware protection which hides personal information from spyware and adware. File shredder deletes files pertinently to avoid any unintentional recovery. AVG Internet Security Business Edition works on wired and wireless networks and is compatible with Windows-based systems. It is best suited to businesses with up to 100 users. Users get free email and phone support with every AVG subscription.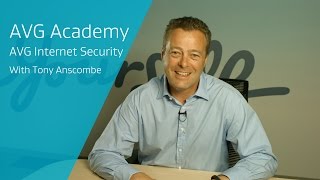 AVG Internet Security Business Edition pricing
AVG Internet Security Business Edition does not have a free version. AVG Internet Security Business Edition paid version starts at US$61.41/year.
Starting Price:
US$61.41/year
Alternatives to AVG Internet Security Business Edition
AVG Internet Security Business Edition Reviews
Industry: Retail
Company size: 51-200 Employees
Used

Daily

for

2+ years

Review Source
---
AVG Internet Security review
Great antivirus software with very decent features, definitely telling my friends about this one.
Pros
It as powerful real time protection from viruses, malware, spyware etc. You have the option to set priority on certain areas you would like to scan as well as full system scan and it also provides protection when using your browser to surf the web.
Cons
It often picks up alot of false positives during a system scan, especially if you have certain games install on your computer, though there is a way to set the antivirus to ignore certain files in the settings of the app.
Industry: Higher Education
Company size: 1,001-5,000 Employees
Used

Daily

for

6-12 months

Review Source
---
It's good but a little pricey
This is one of those solutions that is working well for small and medium businesses where maybe they just need something that is going to do the job well enough and don't have the skills or finance to have something with more options and features set-up. At least this is where I have seen the value of it. It sets up easily isn't too much of a hassle in the background and if you're just using standard software then there's unlikely to be any need for anything more than AVG for business. If the price is manageable, then it's a good solution.
Pros
AVG provides all the familiar options for customising the "when where and how" for scanning the incoming and outgoings from a business, and these are handled well. However the most noticeably good thing for us when we replaced our previous protection was the increase in responsiveness for our slightly aging machines. AVG seems to have gotten back to being relatively lightweight which is great!
Cons
I don't like the console, it's a bit difficult to navigate and some unintuitive buttons and options for controlling and containing things. Mostly these are fine and may even serve to make it difficult to do anything particularly dangerous or silly without knowing what you are doing but they can act like a hurdle if you do want to tinker around more than normal. Also we hated the aggressiveness of advertising in the free version.
Industry: Education Management
Company size: Self Employed
Used

Daily

for

1+ year

Review Source
---
Customer Service NONEXISTENT
Problematical from day one. Received error message on installation. Never got that corrected.
Pros
The idea for AVG is great. The price is excellent. First off invoicing turned into a problem as I was billed 3 times for the same software and attempting to explain and have them understand left much to be desired. A coordinated piece of software that incorporates system management, as well as antivirus, should command their market share easily. When customer support is absent only a few customers, have sufficient skills to set up and optimize new software.
Cons
Billing was an ongoing problem. On my network, when I attempted to add a new machine; the billing was continually a source of errors. I was billed 3 to 4 times when I added a new machine and finally gave up and removed this software. The main problem area was the lack of communication skills. No one in my group could speak the language of the support group and so it stayed an area of serious problems. I still think their program is a good idea, yet it is way too soon in their development and they left the main area untouched and that is/was customer support!
Industry: Information Technology & Services
Company size: 2-10 Employees
Used

Daily

for

2+ years

Review Source
---
Recommended for both computer and mobile devices
With a good system, it's a good software to have or consider having. It has helped me remove/clean my devices in just one click probably could have cost me more to reset should have been an attack without antivirus.
Pros
The Antivirus is easy to install and implement as allows you to select what you want and just click next. it helps you protect your devices in critical moments. I'd say prevention is better than cure don't wait to be attacked
Cons
Sometimes it can slow down the system or notifications reminding you to pay can be annoying. It could be done better to make customers feel easier, not pressurized to make payment.
Industry: Newspapers
Company size: 11-50 Employees
Used

Daily

for

2+ years

Review Source
---
Does the Worrying for You
I started using AVG in 2001 when the guy running the IT Dept. at the organization I was working for at the time recommended it. What was really attractive about it was that it was FREE. They do offer paid subscriptions as well but he explained to me that the areas not covered by AVG Free are covered by Microsoft in the security Windows comes with. He was right. And as time went by both AVG and Microsoft improved their security. It was so easy to integrate across all platforms too. I've been a fan ever since!
Pros
There is nothing about AVG that I didn't like; let me start there. Very simple to download and install on every device and platform I use - desktop, laptop, cell phone and iPad. They all offer it. Once downloaded and installed, they give you a number of different options to choose from depending on the type and level of security you need. It was a seamless process from start to finish.
Cons
Nothing at all. As mentioned above, there is not a thing about this software that disappoints or a threat that they don't offer security for. As new threats are discovered, they constantly update their software to address those issues as well. Great product all around