About Jira
Jira Software is a business process management tool used by agile teams to plan, track and release software. Jira Software supports Scrum, Kanban, a hybrid model or another unique workflow. Jira enables users to create project roadmaps to map out all projects in progress. The project board includes a drag-and-drop interface that allows teams to manage every project detail. The system offers functionality to create user stories and issues, plan sprints and distribute tasks across the team. Users also have access to information from thousands of business apps, from design and monitoring tools to source code and productivity apps. A mobile app is available for Android and iOS devices. Pricing is per user per month. Support is available through an online support portal, online documentation and tutorial videos.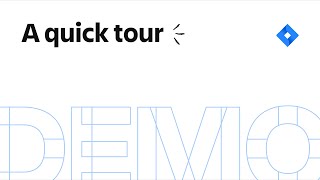 Jira has a free version and offers a free trial. Jira paid version starts at US$7.50/month.
Industry: Gambling & Casinos
Company size: 201–500 Employees
Used

Daily

for

2+ years

Review Source
---
JIRA is the best project planning and organising tool
My overall experience is excellent, it is the best project management software ever. I have used a few others in the past, but there is none that can compete with JIRA. with a integration of slack, confluence, it is very hard to refuse.
Pros
1. It is very flexible and fitted really well with agile development work. whether you are using kanban or standard sprint planning work flow, it supports all of those.
2. It is extremely useful to do project planning and creating stories, they will be saved in backlogs and you can access them with weight, estimate and priority.
3. It is quick to create a bug ticket to track bugs.
4. It is very easy to plan for a new sprint, by adding task, stories from the backlogs, it helps with the total points you want to target for a particular sprint, it automatically sum up the story points and make sure you don't over plan.
5. great report tool to help you analyse the project completion and nice burn down chart as well. To help the team retrospectively go back and review.
Cons
1. It is a big over complex by providing such flexible functionalities. But it is worth the time and learning curve.
2. As a developer, I don't have to pay the bill. But it is not very cheap if you have a large development team, the bills add up quickly.
Alternatives Considered
Asana
Reasons for Choosing Jira
it is a online saas. It has more functionalities and very flexible. It is suited for many different development processes. It speeds up project planning, sprint planning. bug tracking, deployment process, and so many more.
Reasons for Switching to Jira
very simple task track tool, it probably helps a small agency project that would be completed in a couple months time. With large and complex projects, or bigger development teams, JIRA is the best option out there on the market right now.
Industry: Research
Company size: 1,001–5,000 Employees
Used

Daily

for

2+ years

Review Source
---
Jira is an excellent tool for organizing tasks, tracking progress, and collaborating in a team
Overall, Jira is a powerful yet flexible project management software that has become a go-to tool for me. Its customizable features and ease of use make it a great choice for anyone looking to improve their project management capabilities.
Pros
I use Jira at work everyday. It helps me organize my tasks, keep track of my progress, and connect with my team more efficiently. Jira allows me to customize my workflow, issues, and fields to fit my unique needs. This flexibility helps me to avoid confusions, and improve my productivity.Furthermore, Jira integrates with more than a thousand third-party tools, such as GitHub and Slack. This integration capability is very important because it facilitates cross-functional communications.Jira's reporting features are very essential. It allows me to monitor my progress, identify bottlenecks, and make data-driven decisions. The reports can be customized and exported in various formats.Jira helps me to prioritize work, and deliver value faster. I totally recommend project managers and company employees to use Jira at work. It helps you be more productive at work.
Cons
In my opinion, there are no cons for Jira. The only thing I can mention is that the software can be overwhelming for new users due to its rich features and complex interface. It requires some training and patience to fully utilize its capabilities. However, I do not consider this as a dislike. It is a faily user-frienly software. I enjoy using Jira at work!
Industry: Banking
Company size: 10,000+ Employees
Used

Daily

for

1+ year

Review Source
---
exceptional project management tool
Pros
Customizable Workflow, Its adaptability is its greatest asset. It enables users to customize their processes to meet the individual demands of their team. Projects ranging from simple to sophisticated.
Cons
While Jira is extremely strong, its comprehensive feature set might be intimidating to beginning users. Navigating the UI and comprehending all of the functions may take some time and practice.
Industry: Information Technology & Services
Company size: 10,000+ Employees
Used

Daily

for

2+ years

Review Source
---
Jira is a fantastic tool for managing projects
If you need to keep tabs on reports about problems with a project or software, Jira is the way to go. Users on a team can quickly and easily share data with one another. Jira is very adaptable, allowing for seamless integration with a wide variety of different platforms. The best thing is that we have connected it with Slack, making communication much easier and saving a ton of time for everyone involved.
Pros
Project, issue, bug, task, and workflow management are all handled by Jira software. All phases of a project's development life cycle, from planning to coding to testing, may be managed from within the system.
Cons
Problems with the software cause the window to take a long time to load, and real-time updates and app integration are also areas for improvement.
Industry: Automotive
Company size: 1,001–5,000 Employees
Used

Daily

for

2+ years

Review Source
---
Excellent tool to collaborate, manage projects, tasks and tickets.
It is our project's complete ticket management solution; it also assists us in project management and work assignment extremely rapidly, saving us a lot of time and therefore increasing overall team productivity. Jira assists us in keeping track of all development tasks for our products and development teams; it is also an essential element of our customer feedback cycle on bugs and feature requests. Jira creates, reports, and delivers my daily modifications; using Jira, I can share all of my work with my colleagues; and Jira assists me in setting a due date for my assignment.
Pros
It is the greatest project management tool since it has all of the capabilities you need to construct a kanban board or a scrum board, as well as the ability to monitor all changes and issue stages with Jira. I like how we can personalize the program for our unique workflow and needs and integrate it utilizing webhooks and APIs; we do not have to come up with workarounds because it is flexible enough to be precisely what we need. I enjoy its user interface; the accessible choices and configurable dropdowns when posting a ticket make it extremely straightforward to use, and the ability to link tickets to relevant stories or test cases allows for rapid follow-up.
Cons
Almost all of the features I have discovered are fantastic, and there is nothing I do not like about Jira - it has all of the features I want, which is why it is one of the greatest project management systems and is used all over the world. However, I would like to tweak the test case management features a little.