About Docebo
Docebo scales from 500 learners to thousands without skipping a beat - from content creation, management, delivery, through to measuring the business impact of their programs.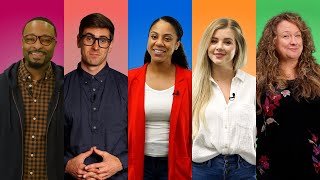 Docebo does not have a free version but does offer a free trial. Docebo paid version starts at US$25,000.00/year.
Starting Price:
US$25,000.00/year
Industry: Professional Training & Coaching
Company size: 1,001–5,000 Employees
Used

Daily

for

1+ year

Review Source
---
H&S Review of Docebo
Pros
Docebo has a lot of features (too many to count) out of the box. We currently use Learn LMS with Discover, Coach & Share, and Extended Enterprise. We are excited to start utilizing all the great features as we continue our journey with our clients (who are the main users of the platform). Also love being part of the community to hear about product updates and taking part of the focus groups when testing new features/products.
Cons
While Docebo has some amazing features, I would say the reporting functionality of Learn LMS needs an overhaul. I know that there are add-ons for reporting but haveing said that, I still think the reports could be more than just a data dump into Excel. The onboarding process was less than helpful, instead of helping us dive deep into our use case, it was a whole lot of information about features that we weren't going to use.
Industry: Financial Services
Company size: 51–200 Employees
Used

Daily

for

1-5 months

Review Source
---
LMS Admin life is easy with Docebo
Docebo has been a welcome addition to our training and enablment offerings in our business. The UI attracts more use, and is helping our instructional designers innovate more with how we deliver elearning and training.
Pros
I love the user interface for learners and admins. It's very easy to navigate.
Cons
There are a few workflows that seem to require a few extra clicks, but I know they are working on streamlining these.
Industry: Education Management
Company size: 11–50 Employees
Used

Weekly

for

1+ year

Review Source
---
Customer support is essentially non-existent below Enterprise level
Our biggest mistake was not doing a better job of gauging the level of customer support we would receive as a "basic" user. At our level, Docebo offers no implementation support and very little admin training before you go live. It is essentially an unsupported product. Our sole recourse for help became tech support tickets, and for much of the time we were customers, the Docebo team was facing a massive backlog of these tickets. It wasn't uncommon to wait two weeks for a response to a simple technical issue.
What really caused massive frustration internally was Docebo's insistence that we either upgrade to the Enterprise service level or continue to experience similar failures. Time and time we tried to work with them to find ways to stabilize our situation, and we were willing to pay more for additional services. Docebo would not even begin to negotiate with us. I personally felt they took zero accountability for our team's success with their platform, and as paying customer of any level, that is unacceptable and insulting.
Unless you have a crack team of LMS admin experts and instructional designers who can pick up Docebo's slack, I recommend you stay far, far away from this company.
Pros
Docebo is forward-thinking and definitely has some good ideas in theory. It initially attracted our company based on its clean user interface and entry-level price point.
Cons
Their webinar integration functions caused massive headaches for our staff and users. Integrations would fail without warning, and Docebo support was never willing or able to help us find a permanent solution. Webinar failures caused a great deal of frustration among our users and discouraged repeated use.
Additionally, there are quite a few bugs in their user management and notification management admin features. Our staff spent a massive amount of time opening tech support tickets for these issues and trying to get them "elevated" in order that they may actually be addressed. While most issues were relatively small, added together they played a large role in killing our team's momentum.
Finally, the general intuitiveness of the admin menu and setup is below par. Numerous important functions are buried in sub-menus or require strange, unexplained box-checking. It doesn't help that their Knowledge Base only provides superficial introductions to these processes.
Industry: Internet
Company size: 1,001–5,000 Employees
Used

Daily

for

2+ years

Review Source
---
Endless Customization
Docebo enabled us to start creating an ecosystem of learning. We are thrilled with the flexibility and customizability we have within the platform, and are continuing to find new uses for driving learners into our portal.
Pros
For our use case, we wanted a highly customizable platform that would enable us to create custom learning experiences around "moments that matter." This was simple to achieve within the Docebo platform due to the ability to segment users to provide them with targeted experiences, and the ease of use with designing pages and menus.
Cons
The only thing that feels like a miss is not having the ability to send a direct calendar invite automatically upon enrollment. Instead, you receive an enrollment notification with the option to download the calendar invite. We've had some confusion with learners, and attendance issues due to the extra step required to add learning to an external calendar.
Reasons for Choosing Docebo
We were unable to customize Workday, and had very limited access to setup and reporting as it is also our HRIS system.
Reasons for Switching to Docebo
The customer care pre-sales was TOP NOTCH! Also, pricing for the system quality was superior.
Industry: Law Practice
Company size: 1,001–5,000 Employees
Used

Daily

for

6-12 months

Review Source
---
Great UI and easy to use
I have had a very positive experience with Docebo through product selection, implementation and ongoing management. Our CSM, [sensitive content hidden], is fantastic to work with and always brings lots of great ideas and provides us with knowledge and support where needed.
Pros
Docebo is extremely easy to use in the back and front end. Our main driver in product selection was for a platform that was easy to use and customisable, Docebo ticked both of these boxes. We leverage the custom pages extensively to highlight our different training programmes. The administration is easy and clean to use with enough options for flexibility but no too many so that it becomes overly complicated.
Cons
There are some areas of the platform which are clearly older such as the user personal summary and the activities area. These areas lack some of the great features which are in other areas of the system, such as filtering and a clean user interface.