About TalentLMS
TalentLMS is the LMS built for training success. Designed to get a yes from everyone, its where great teams, and companies, go to grow. With an experience thats fully customizable and easy to manage, teams embrace training while feeling right at home. TalentLMS makes it easy to provide the right training to any team and every use, while giving expert guidance and support every step of the way. On a mission to democratize training, TalentLMS already serves 70, 000+ teams worldwide.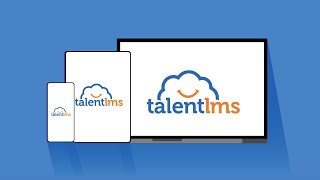 TalentLMS has a free version and offers a free trial. TalentLMS paid version starts at US$89.00/month.
Alternatives to TalentLMS
Industry: Law Practice
Company size: 11–50 Employees
Used

Weekly

for

1-5 months

Review Source
---
User friendly entry to LMS
We are looking to commercialise our existing F2F and webinar materials by developing online conent. TalentLMS was by far the best of the systems we trialled to deliver e-commerce training solutions. The features and set-up are intuitive and the customer support has been outstanding.
Pros
The product offers a range of features to easily commercialise your courses, create content on the platform or import Scorm or other file formats, and incredibly responsive customer support.
Cons
I have not come across any issues to date - the product was simple to set up and customise, and layout and features are intuitive.
Reasons for Switching to TalentLMS
Some other products lacked the flexibility in features that TalentLMS brought to the table. Because of the lack of domain experience, other limited documentation provided by some other systems was a major issue. Finally, the ability to use Scorm content was critical to our selection.
Response from

Epignosis

Jackson, thanks for leaving us a review. We're so happy to hear that you selected TalentLMS after your extensive research and that you're enjoying the range of features and ease of set-up! Our trusty support team is always on-hand should you need any assistance in the future!

Replied 16/10/2020
Industry: Nonprofit Organisation Management
Company size: 1,001–5,000 Employees
Used

Daily

for

1+ year

Review Source
---
Excellent product for the price
Starting with TalentLMS has been critical for our organizational training, particularly the branch feature, mobile app, and easy-to-use interface. The customer service has been fantastic and the price is affordable. I'd recommend it.
Pros
+ Customer service is timely and helpful
+ Platform is affordable
+ Easy-to-use interface for learners, instructors, and administrators
+ Mobile app included
+ Numerous customizable features
+ Separate 'branches' for training, enabling access for different groups
Cons
- Smaller details within course building are not customizable, or not easily customizable
Response from

Epignosis

Tami, thank you for this very insightful review of TalentLMS! We love hearing that you are enjoying the branch feature of the platform. It can be very handy to organize your trainings in sub-groups ;)

Replied 3/1/2022
Industry: Medical Devices
Company size: 51–200 Employees
Used

Daily

for

2+ years

Review Source
---
Good mid-range platform
Overall a great product that we are happy with after over two years of use. Use for both our staff and training of external clients with great success.
Pros
An easy platform to set up and start using quickly. Easy to absorb existing information in PowerPoint or similar formats to get up and running quickly. We've used all types of registration for internal and external users along with Group Keys for access and all work really well.
Cons
Some aspects of integration are hit and miss - PowerPoint with sound originating on Apple products don't always load even after contacting helpdesk.
Response from

Epignosis

Thanks for your loyalty and your kind review, Gaynor. It's fantastic to read you still find TalentLMS to be the perfect tool to run your training.

Replied 8/2/2023
Industry: Facilities Services
Company size: 1,001–5,000 Employees
Used

Daily

for

1+ year

Review Source
---
Don't buy into the hype. At best...it is only OK.
Frustrating...mostly because they are slow and unhelpful when dealing with technical issues.
Pros
It is inexpensive and intuitive to use. It is good for adding videos, articles, and quizzes within the LMS.
Cons
I have had nothing but problems trying to get Articulate 360 courses to communicate course completion with this LMS. It works most of the time, but it still misses 15% or so of my users. Having over 2000 users, I cannot be hunting down everyone that did not show as completed, especially when they tell me they did it! Honestly, there have been a myriad of other technical issues that they cannot fix, or do not know how to fix. At this point I have to figure out if I just live with the limitations of their program, or go through the hassle of switching to a new LMS.
Alternatives Considered
Docebo
Reasons for Switching to TalentLMS
It was cheaper.
Response from

Epignosis

Timothy, we are sorry to hear that you've encountered frustration with the responsiveness of support. Our Customer Support team strives to answer all queries in a timely manner (they currently have a 95% satisfaction score given by customers) and we find that the email ticket system allows us to ensure all queries are tracked and addressed in the most thorough way possible which is offered on all paid plans. We suggest you advise your support contact of your specific timing restrictions (including your timezone) and they'll do their very best to accommodate your needs. Thanks for your review!

Replied 3/1/2022
Industry: Electrical/Electronic Manufacturing
Company size: 201–500 Employees
Used

Daily

for

2+ years

Review Source
---
Talent LMS
One of the advantages is to train multiple people at once with sometimes different training modules. With the fast turnaround of employees it is difficult to think of other ways to keep up. Also recruitment of employees is made easy and fair.
Pros
Easy of use, support and reasonable cost.
Cons
During the training some trainees managed to use the "Incomplete" Button and then Resume to retry the question many times until pass. It was in a way resolved by opening the course in a new window but some find it difficult to manage.
Alternatives Considered
Docebo
Reasons for Switching to TalentLMS
I liked talent LMS due to the ease of use and technical support right from the start. Not that we needed a lot of support as the software help is useful and the system is easy to understand.
Response from

Epignosis

Andy we couldn't be happier to hear that after trying Docebo, you chose to deliver your training with TalentLMS because you found it easy to use and reasonably priced! Thanks also for your kind words about our support team; they will appreciate it!

Replied 8/2/2023