About E2open
E2open is the connected supply chain software platform that enables the world's largest companies to transform the way they make, move, and sell goods and services. With the broadest cloud-native global platform purpose-built for modern supply chains, e2open's network connects more than 400,000 manufacturing, logistics, channel, and distribution partners and tracks over 12 billion transactions annually. The company's SaaS platform anticipates disruptions and opportunities to help clients improve efficiency, reduce waste, and operate sustainably and profitably. Application Suites Spanning the end-to-end supply chain, e2open's wide range of purpose-built applications are contained in five suites and enabled by artificial intelligence (AI): Channel management: The e2open Channel application suite enhances collaboration across all downstream channels for improved performance and profitability. This includes driving demand based on decision-grade data, using incentive programs and marketing support to engage channel partners, leveraging AI to increase revenue, and paying partners faster and more accurately. Demand and Planning: The e2open Planning application suite helps you address market volatility with powerful sensing and planning capabilities for both demand and supply. Solutions for multi-enterprise inventory optimization (MEIO), distribution planning, sales and operations planning (S&OP), and prioritizing commitments made to customers add even more confidence to your planning. Global trade: The e2open Global Trade application suite helps accelerate cross-border trade while minimizing risk and non-compliance fees. The world's most comprehensive trade content database provides highly accurate data on regulatory controls, restricted parties, classifications, and landed costs. Automation helps you efficiently leverage trade agreements and duty savings programs to lower the overall cost of goods. With everything you need in one place, including due diligence screening and customs declaration self-filing capabilities, you can export and import with confidence. Logistics and transportation: The e2open Logistics application suite empowers you to easily plan, book, execute, track, and settle shipments for all regions and transport modes—ocean, air, rail, road, and parcel. You can forecast your transportation needs, automate planning, routing, and vehicle loading, and even manage carrier payments. E2open's vast global carrier network and best-in-class applications enable you to improve operations and reduce freight spend. Both a proven transportation management system (TMS) and an efficient parcel shipping solution are offered to meet your shipping requirements. Supply and manufacturing: The e2open Supply application suite brings you efficient collaboration with suppliers and manufacturers across every supply chain tier, helping you remove silos, gain multi-tier visibility, and minimize manual effort through automation. You can leverage economies of scale, streamline direct sourcing and procurement, improve quality for both internal and external manufacturing, set up audit-ready einvoicing workflows, establish supply availability, and lower supply risk. Partner Network E2open's scalable, multi-enterprise cloud-based network empowers you to connect all trading partners and logistics providers across all tiers and ecosystems through easy onboarding and re-usable connections. Called e2net, this single network spans all downstream channel partners, upstream supply partners, logistics partners for moving goods, and global trade partners for crossing borders. Harmony® User Experience Harmony provides a common user experience across all e2open offerings with actionable views and streamlined workflows based on one source of truth. By integrating business processes and breaking down traditional information and decision-making silos, Harmony enables better planning, collaboration, optimization, and execution, as well as full visibility.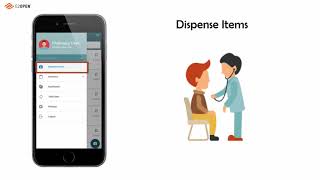 E2open does not have a free version.
Industry: Consumer Goods
Review Source
---
Advanced customer/supplier collaboration
Pros
We worked together from onset to define requirements, solution and methods to implement/train
Cons
The project has had many starts and stops due to having multiple resources on/off project
Industry: Industrial Automation
Company size: 5,001–10,000 Employees
Used

Daily

for

6-12 months

Review Source
---
E2Open Review
The on-boarding and enablement team is the only highlight of the software. Otherwise, not worth your money or time!
Pros
It was more cost effective, but you absolutely get what you pay for. And for our 3rd party partners, the ability for us to not see their lead activity is huge!
Cons
This software is beyond archaic. Everything is manual and seems it came out of the early days of coding from the email templates to syndication to even faulty reporting!