About Sellbrite
Sellbrite is a cloud-based inventory management solution designed for small and midsize companies. It offers order management, product management, channel analytics and inventory control functionalities within a suite. Sellbrite helps users manage their online sales by providing them with the ability to list their catalog of products to various marketplaces. The shipping management functionality of the software enables users to ship their products from various channels with the help of ShipStation and Amazon integrations. Sellbrite features inventory management, which allows users to stay updated on inventory levels and control available inventory. Data is automatically updated and synchronized across all listings to reflect real-time inventory levels. Customized reporting and dashboards track and monitor available stock and inventory levels, meaning users are better equipped to make decisions regarding their inventory control processes. Sellbrite is available on a tiered subscription basis.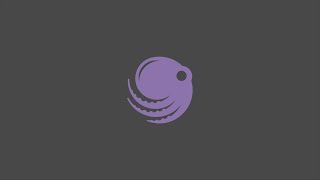 Sellbrite does not have a free version but does offer a free trial. Sellbrite paid version starts at US$29.00/month.
Starting Price:
US$29.00/month
Alternatives to Sellbrite
Just what we were looking for
Out of all the companies out there that we looked into. Sellbrite seemed the better choice. When we did the trail it was clear that Sellbrite was for us. I love their platform. Its easy to use and very eye pleasing. The platform is beautiful and features are amazing. We moved from a very old inventory platform to this more modern platform sellbrite offers and we are happy campers. We look forward to a bright future with sellbrite.
Pros
Modern
Easy to use
Simple
Features
Variety of channels
Customer Support
Industry: Retail
Company size: 2–10 Employees
Used

Daily

for

2+ years

Review Source
---
It does what it needs to at a great price
It has been great. They have managed to solved any issued I had, the implementation was complicated but well guided, and it does not require much maintenance.
Pros
This is not the most sophisticated software but it is very simple to use, their customer service is very detailed although never live. For very little money you can manage all of your market place listings in one place with ease. If you want to, you can take time and learn to use templates and other features.
Cons
The fact that customer service is never live, you always have to wait at least an hour for an answer.
Industry: Retail
Company size: 2–10 Employees
Used

Daily

for

1-5 months

Review Source
---
Not A Good Fit For Small Online Business
Our inventory consists of multiple Sku's items. Most of our items are a one time sale with new inventory daily IE: We get in a sweater in 3 sizes - but will never have this exact sweater for inventory again. The templates tie your hands for Title's, item specifics etc. If you have set inventory - this would probably be software for you. Nowhere in their support - Utubes on how to enter a listing stated that they did not automatically include Ebay's Mobile Friendly HTML. When we realized none of our Ebay listings were compliant - Our sales had dropped 49% . The listings not importing UPC's - which were entered into our product -was also very disappointing and caused a lot of extra work as we had to review every listing - not only for UPC's - but for item specifics that did not import as well as Multiple listings that reported as Fixed Listings. Terrible waste of our money & time.
Pros
Inventory Control Across Selling Platforms was only pro for us. There is a 15 min lag time between marketplaces.
Cons
Does not automatically add Ebay's Meta Tag for Mobile Friendly. Does not import UPC numbers from Amazon for Ebay Listing Compliance. Periodically removed Multi Variations and listed as Fixed Price. Removed Ebay Item Specifics from listings. You will need to access every listing imported to ensure required specifics are included.
Valuable business tool for multi-marketplace sellers.
I originally signed up with Sellbrite for one particular marketplace that required inventory updates. I have since found it quite useful in many other ways I never thought about initially. A quick glance at the home page tells me what my status is across all marketplaces, revenue, what is selling and what isn't. I can quickly get sales information on specific items that I can't get anywhere else.
I know there are features available to me that I haven't even had a chance to use yet, and I plan to take advantage of all that I can. I initially thought the service was a bit expensive, but now that I have had a chance to really use it, I can say it's definitely worth the money.
Pros
The site is very easy to use, even for someone like me who isn't technical at ALL. And when there are times I need help, the customer service has been outstanding.
No contract!
Cons
Right now the only cons I can think of are that it doesn't have all marketplaces available, but the ones missing are very small sellers for us anyway (Amazon Japan and Bonanza for example) but they are adding new options all the time, so I'm sure at some point they will all be there.
Industry: Biotechnology
Company size: 11–50 Employees
Used

Daily

for

1-5 months

Review Source
---
"Most Valuable Player" for anyone serious about scaling up their eCommerce
Pros
We would not be able to keep our platforms organized without Sellbrite. It is the perfect central repository for all of our product data, and helps us to ensure that all of the platforms have the latest & greatest product information, pictures, consistent pricing, and accurate inventory. The interface is very clean, responsive, and friendly, even for new users. Integration with our ERP system via their API is a bonus. Thank you Sellbrite!
Cons
Continued tighter integration on some platforms would be helpful. For example, eBay business policies, full creation of new products on Amazon & Walmart, etc. The development team is constantly adding new new & improved features, which makes the extra cost worthwhile. Can't wait to see what you come up with next!