About MailerLite
MailerLite is a cloud-based email marketing solution. Key features include campaign reporting, email automation, subscriber list management and result tracking. The solution helps users to design email campaigns in the form of newsletters. A drag and drop editor enables users to design and create content by adding text, images, videos and social media links. Subscriber management features let users create and upload subscriber lists in CSV, TXT and Excel format. Users can store recipient contact information including email addresses, phone numbers, cities and countries. Users can track recipient activity, including the number of emails viewed and clicked, the number of unsubscribed recipients, spam complaints and bounce rates. MailerLite also helps users design workflows that can include custom email addresses, dates and times. The solution also helps users track workflow status on a periodic basis. Monthly and annual subscriptions are available. Support is offered via email and 24/7 live chat.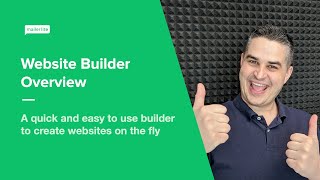 MailerLite has a free version and offers a free trial. MailerLite paid version starts at US$10.00/month.
Starting Price:
US$10.00/month
Alternatives to MailerLite
Industry: Design
Company size: Self Employed
Used

Monthly

for

2+ years

Review Source
---
I've been using MailerLite for business for years!!
I've been using MailerLite for my business for years. It has served all of my email marketing needs and lead generation leads. I've seen other platforms, however I have chosen to stick with MailerLite because it is easy to use and the support is great, and the platform has stayed consistent and serves me well in my business.
The free version offers so much for new business owners to get started. MailerLite is a fully comprehensive email marketing platform.
Pros
Ever since I started my first business, I've been using MailerLite. I did research other competitors, however their platforms were not as easy to use as MailerLite. I love that as a new business owner, I was able to get on a free plan to get started and be able to send out emails and do automations. The platform is easy to use and understand. I love how I can integrate forms into my website for lead generation and for capturing contact information.
I use this platform for email automations when people subscribe to my freebie. I also use it for sending beautifully designed emails - there are many customization options. I like using the landing page feature for my freebie offer as well. On my contact page, I've embedded a MailerLite form to capture contact information for my leads.
MailerLite makes it easy for me to gather email addresses, send out campaigns, and monitor engagement.
Cons
I would like more options to customize the embedded forms so that it blends seamlessly into my custom website design.
Reasons for Switching to MailerLite
Mailchimp was confusing to use and not easy to understand. Also, I was helping a client with Mailchimp and it was malfunctioning and not sending out emails properly. We were both frustrated that a simple feature was not working properly. I like MailerLite because it functions as expected every time.
Response from

MailerLite

Thanks a bunch for sharing your experience with us. We're also happy to hear your feedback on how we can improve.

Replied 31/8/2022
Industry: Higher Education
Company size: 5,001-10,000 Employees
Used

Weekly

for

1+ year

Review Source
---
Streamlined, Yet Powerful Tool for email Marketing Campaigns
Pros
I have used a number of competing email tracking programs and MailerLite is by far the most streamlined and easy to use I have come across. That said, it doesn't sacrifice any of the capability. I have run multiple email marketing campaigns with it (soliciting reviews for fiction novels and album releases) and was delighted with MailerLite's flexibility and power. It integrates seamlessly with Gmail (as well as other mail clients), giving users the power to imbed tracking on a per-message basis with the simple click of a toggle button. As my campaigns featured hundreds of individually customized email, the per-message tracking was critical. It pushed alerts when a message was opened or a link was clicked and provided useful statistical summaries of engagement on demand. I continue to use MailerLite any time I need to gage (and track) email engagement.
Cons
I have no complaints about MailerLite's functionality--it is easy to use, is full featured, and integrates well with other email apps. However, in order to disable the "this message is tracked by MailerLite" footer included in the message, users need to pay an annual subscription fee. Given how intrusive that message looks, I had no choice but to pay the fee. That said, the fee seemed reasonable given the power of the software.
Reasons for Choosing MailerLite
I switched to MailerLite because of its competitive pricing and complete functionality.
Reasons for Switching to MailerLite
I chose MailerLite because of its competitive pricing and owing to the fact that it had the features I required in an email tracking client.
Industry: Religious Institutions
Company size: 2-10 Employees
Used

Daily

for

2+ years

Review Source
---
Did not work for us.
Pros
Very easy to use just was not what we needed.
Cons
Did not allow for scheduling emails, several email platforms would block our email campaigns.
Industry: Health, Wellness & Fitness
Company size: Self Employed
Used

Weekly

for

6-12 months

Review Source
---
MailerLite, I'm a Fan
It's great overall. No complaints!
Pros
I like that it's easy to use. I like its drag-and-drop templates, and ability to schedule newsletters in advance.
Cons
I'd like to be able to schedule at quirky times like 11:11am, or 2:22pm.
At the moment, you can only schedule for every 15th within the hour (example: 11:00, 11:15, 11:30, or 11:45).
Also, I wish that there was a MailerLite app, to make it easier to upload images from my phone.
Lastly, I wish I could integrate it with my Facebook page without having to have a certain number of followers.
Reasons for Choosing MailerLite
They started taking away certain features. I was also weirded by their merger with...a tax accounting software?! MailerLite seems much more streamlined and focused.
Reasons for Switching to MailerLite
MailerLite does one thing and does it well, and for a reasonable price.
Response from

MailerLite

We love the quirky times! Serendipity <3

Thank you for also bringing some good feedback to us and for sharing your experience.

Replied 26/8/2022
Industry: Alternative Medicine
Company size: 2-10 Employees
Used

Weekly

for

1+ year

Review Source
---
MailerLite is the way to go!
Overall, MailerLite has changed my business for the better. Easy to set up and use. Makes my email marketing a breeze to do each week.
Pros
The ease of setup, the ability to have multiple landing pages for different scenarios, the automation feature is amazing, the website and blog feature works really well for my business also. Customer support is A+++.
Cons
Sometimes it can be a bit slow to load, but that might just be because I have so many things going on within that software.
Reasons for Choosing MailerLite
Mailchimp had some changes that I didn't like, for my business, as well as being not very user friendly, so I decided to move away from it.
Reasons for Switching to MailerLite
MailerLite had outstanding g customer service and a plan that fit my budget.