About Eurekos
Learning management systems are good for training employees but often fail to address the unique needs of training customers and partners. Eurekos is a great example of a purpose-built LMS that engages customers throughout the entire learning journey from pre-sales to onboarding, and then everything after. Customers benefit from a suite of tools just for external audiences. Eurekos has everything needed for rapid onboarding, advanced certification, eCommerce, unlimited branded portals, complex organizational structures, and integrated content development. With Eurekos, it's much easier to deliver product training that retains more customers and transforms partners into advocates. Key Eurekos Tools and Features: • Learning Journeys give customers and partners a guided path to master your products. • Advanced certification tools make it easy to manage complex certification programs. • Branded portals give you the ability to deliver unique training environments to an unlimited number of customers, each with their own custom content catalogs, e-commerce, SSO, integrations, and even branding. This is unique to the industry and increases engagement at no additional cost to you. • Native course authoring gives you the power to easily build interactive content that engages customers and partners. • The smart onboarding engine accelerates product adoption and increases satisfaction. • If you need on-premise hosting, Eurekos is one of the few that can do that and cloud hosting. • Our powerful E-commerce solution is flexible enough to mix and match ecommerce models for various groups. • Eurekos has native integrations with the world's leading SaaS systems. • 100+ languages make your LMS local to the entire global extended enterprise. • And airtight security provides unbeatable peace of mind.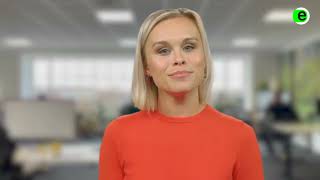 Eurekos does not have a free version but does offer a free trial. Eurekos paid version starts at €350.00/month.
Starting Price:
€350.00/month
Industry: Think Tanks
Company size: 11–50 Employees
Used

Daily

for

1+ year

Review Source
---
Already great - this platform keeps getting better
Pros
For over a decade I have been an administrator of several platforms we have used for our 'community of practice' work, so I have tried a lot of different platforms before switching over to Eurekos. I noticed right away that our team could work with the Eurekos platform without much assistance or training from me. This was new! It meant less work for me, and more work done by the team. And the course creators were having fun doing the work. In the past I would have had to layout much of the content myself and use a lot of CSS to make everything look nice. This platform keeps things simple so the layouts pretty much take care of themselves and look decent out of the box. You don't have to be a web designer to create a decent looking page.
The course creation interface is both powerful and easy to use. Every kind of content is modular and can be dragged and dropped to any location in the layout. And there are various layout options to choose from. Creating an organized course structure is a snap, and it is flexible enough to easily alter as needed. Behind the scenes, the platform allows for granular user permissions control so important to our work.
In the span of a year many features have been improved and substantive new features added. Users can now enroll themselves into the platform and choose activities to participate in. That is a great time saver for user administrators like myself. I could go on....
Cons
Eurekos is very focussed on functionality, and they really come through on delivering it. The graphic design of the platform is of professional quality, but it is mostly fixed. Giving the platform a unique branded look is allowed within limits, but options are more limited than I as a web designer would prefer.
Industry: Wholesale
Company size: 11–50 Employees
Used

Daily

for

1+ year

Review Source
---
Online Learning never looked this good!
We shortlisted & demo'd 4 x LMS providers as part of our research into improving our online learning capacity. Eurekos shone though in their level of interest and care towards our business and our learning goals. This put them in pole position to demonstrate how the products vast potential could be adopted to make sure our learning experience could improve year on year.
I'm also happy to report that the level of "pre-sale" attention we received continued all the way through the training & onboarding cycle, and continues still today as we try to develop & improve our offering.
Pros
The capability and flexibility seems almost endless. Our ability to wrap up & present learning options to individuals, teams or groups of our staff or customers is very powerful. There is also a very strong commitment to aesthetics and the way learning is presented via Eurekos...more so I would say than the U.S based systems we considered. The system does not take over your brand look or feel but it does more than any other LMS to ensure what is created always looks good....especially so on mobile devices.
Cons
We were a little disappointed to learn that the full Zoom integration is only fully functional with the large Corporate/Enterprise edition of Zoom (which we don't have). I think this is more a decision of Zoom than it is Eurekos though and we do know that other full integrations are available which would not require such a large video conferencing subscription.
Reasons for Switching to Eurekos
Best understanding of our project objectives, Willingness to show platform pre-sale (many other providers limit demo time to just 30 minutes - which for a 10k per annum + investment is insufficient) Capability of platform, level of personalisation and branding, clean strong aesthetic look.
Industry: Legal Services
Company size: 2–10 Employees
Used

Daily

for

6-12 months

Review Source
---
Good platform with great features
Pros
The possibility of creating H5P elements and specially designed certificates.
Cons
The evaluation options currently available on the successful completion of the course by participants.
Industry: Education Management
Company size: 1,001–5,000 Employees
Used

Weekly

for

6-12 months

Review Source
---
Amazing learning management system
Overall, I had a great experience with Eurekos. They were very helpful and responsive to any questions I had. The software was easy to use and intuitive. I would definitely recommend them to anyone looking for a great online learning platform.
Pros
There were a few things I liked about Eurekos. One was the online learning platform. I liked how it was organized and the variety of courses offered. The other thing I liked was the support from the staff. They were always willing to help and answer any questions I had.
Cons
There is not much that I disliked about Eurekos, but one thing that stands out is that the coursework could be more challenging. I felt that some of the assignments were very basic and did not require much critical thinking.
Industry: Education Management
Company size: 51–200 Employees
Used

Weekly

for

1-5 months

Review Source
---
Easy to use and great support
I would go back to using it any day, very straightforward and easy to use. The support from [SENSITIVE CONTENT] was exceptional.
Pros
It is a very straightforward product I would recommend it if most of your training is video-based. Although you also have an opportunity to create a personalised learning experience with a clear path. The platform is modular which makes it very easy to create learning modules. Overall great quality for a moderate price.
Cons
In the end we are not going to continue using Eurekos because of the lack of social component. There are forums but we were looking for integrations with instant messaging, topic-based forums with posted content by moderators.
Reasons for Choosing Eurekos
The previous product didn´t meet most of the expectations in terms of authoring tools, course structure etc.
Reasons for Switching to Eurekos
In the end we have tested Eurekos and it meets our needs but only at 90%. We needed a bigger social component.