About TriMed Complete
TriMed offers a complete software suite which includes Electronic Health Records, Practice Management, Patient Portal, Mobile, Check-in Module, and Telemedicine. Our products are fully integrated, so all modules seamlessly work together for your practice. Extremely robust. Very customizable. Template-driven. We build our software around your workflow, not the other way around. TriMed serves independent practices across the United States, ranging in size from 1 provider to 350+ providers. "Together, we serve those who serve others."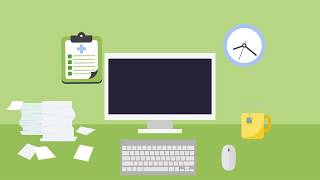 TriMed Complete does not have a free version but does offer a free trial. TriMed Complete paid version starts at US$589.00/month.
Starting Price:
US$589.00/month
Alternatives to TriMed Complete
Industry: Medical Practice
Company size: 11-50 Employees
Used

Daily

for

1+ year

Review Source
---
Awesome software for client engagement
Wonderful software and even better support team. I would recommend this product and company to any medical group out there. They truly care about your practice.
Pros
This software has increased my client engagement by more than I could ever expected. Automated messaging is flawless and my clients love it. Their patient portal is the best I've ever seen. Customer support is the best I've experienced in the industry.
Cons
I was hesitant about the price at first but the increase in client engagement has more than made up for the cost compared to my previous software. After a month or two of use I realized it is perfectly priced for all the features they offer.
Reasons for Choosing TriMed Complete
Patient engagement was lacking on previous software. Little to no customer support when needed.
Reasons for Switching to TriMed Complete
Their customer support and online reviews is what pushed me over the top to choose TriMed. It was absolutely the correct decision.
Industry: Medical Practice
Company size: 51-200 Employees
Used

Daily

for

2+ years

Review Source
---
Service, Service, Service
we have been with them nine years and would never consider changing. i know of other practices that have switched systems...i can not imagine. once the purchase is made, the system is in your office, and you have been trained, its all about the service. do you get immediate response, is the company upgrading its product and looking ahead, can they fix an issue that your individual office is having, etc. those are the most important questions and you can not get any better service than trimed. some of the people that trained us initially still work for the company so we know them, they know our office, our goals, our layout and workflow. it is helpful when you need a question answered, or a problem fixed.
Pros
We like the software as it is easy to use. our new hire doctors have commented that the ehr was user friendly, and intuitive, and it doesnt take them long to get up and running. but lets face it, all electronic health record systems are designed to record health records. the thing about using this software is the company's dedication to service. it is far and away the best. i can get someone on the phone immediately if i have an issue that needs fixed, and trimed can even hop right on my computer if need be. additionally, if we would like a change to the ehr, an upgrade, or report something that seems too laborious, or quirky, they listen and sometimes can help with a system change or update, or suggest another way to get where we want. we like that trimed is coming out with new products as well. like an integrated telemed component, patient video on one side, and medical record on the other. it works great and all in time for covid. text messaging and emailing are integrated and we definitely have used the portal to our, and our patients benefit. tri med also puts out every tuesday a tip about some function of their software and how to use it. it has been very helpful in getting to know what exactly the system can do as there is always so much you dont know about your system. we have used a number of these tips to continue to improve the function of our system. trimed is always looking to improve their software to our benefit.
Cons
if i have to pick something, and this may be just me, but the reports can be complicated to set up. its easy enough to get help on the phone, and i like that i can get a report on just about anything that i want it's just sometimes i have trouble picking the right field to get me the statistic that i want.
Reasons for Choosing TriMed Complete
we were looking to add an ehr component to our practice management.
Reasons for Switching to TriMed Complete
we went out out to see these systems in other practices. trimed gave us a demonstration in our office integrating our very own workflow. we did ultimately call and visit other pediatric trimed practices, and that confirmed what we thought, ease in use for pediatrics and great service. i do not believe that they were the cheapest but far and away, the value can not be beat.
Industry: Health, Wellness & Fitness
Company size: 11-50 Employees
Used

Daily

for

1+ year

Review Source
---
TriMed is an easy to use, customizable EHR.
Pros
The ease of customization of documents is great. The support with this company is the best of any we work with.
Cons
Reporting can be difficult at times. Support however helps ease this.
Industry: Medical Practice
Company size: 11-50 Employees
Used

Daily

for

6-12 months

Review Source
---
David vs Goliath
Their service is incredible. Top rate for helping us on board and keeping us satisfied. I'm not certain we would have received the same service from another EHR provider.
Pros
Ease of use and speed at which TriMed support responds to questions.
Cons
That is hard to say. No software does everything that you would like, but with TriMed, it covers a lot of what we were looking for at a lower cost.
Industry: Medical Practice
Company size: 2-10 Employees
Used

Daily

for

6-12 months

Review Source
---
Dream EHR
It is amazing to have access to our system by cloud anywhere I go. I love being able to e-prescribe easily. Also, the e-prescribe automatically links patient's insurance without our clinic even putting that information into the system. I would recommend this product to any practice (big or small) as it is truly a great product backed with some of the nicest staff you will ever meet.
Pros
We got lucky and chose the best EHR for our small practice back in November. Most of our population is pediatric and the templates are perfect for well visits and sick visits. Trimed was great about customizing the system for what we wanted and needed for our patients.
We were able to train and launch Trimed Complete within a month's time all by zoom with the amazing guidance of Trimed's team. Even though our practice was small, they always made us feel important and like a priority.
Once we were up and running we have had great support from their IT and they have gone above and beyond to help us as we have added staff to our clinic.
If I was to ever start my own clinic, I would be absolutely confident knowing that I have the choice of this EHR.
Cons
I have 0 complaints. Everything that I wanted to be changed, the staff was able to customize towards my needs.
Reasons for Switching to TriMed Complete
The pricing was unbeatable. The demo proved to us that this was a product that we wanted over the other systems.