About Stripe Billing
Stripe Billing is a cloud-based solution that offers a varied set of unified APIs and tools that enable businesses to manage and accept payments online. Stripe Billing handles key payment functions, such as subscriptions, storing cards and direct payouts to user bank accounts. It also offers solutions for mobile and web payments that are specially built for developers. Stripe Billing enables businesses to accept international debit cards, credit cards and currencies. Other key features include full-stack payments, PCI compliance, invoice paying, instant payment acceptance, shared customers and the collection of transaction fees. Stripe Billing does not require any card storage fees, validation fees, setup fees, monthly fees or refund fees. Stripe Billing provides support options such as online support, a customer knowledge base and forums. Additionally, Stripe Billing can be integrated with applications such as Shopify, FreshBooks, Zoho Invoice, Zoho Subscriptions, TalentLMS, Squarespace, Sellsy, Intercom, Slack, Zapier and Abacus.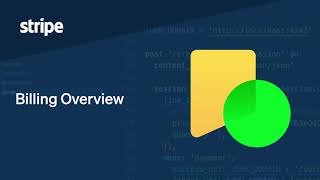 Stripe Billing does not have a free version.
Alternatives to Stripe Billing
Industry: Marketing & Advertising
Company size: 2–10 Employees
Used

Monthly

for

2+ years

Review Source
---
Perfect for one time payments and recurring
Very satisfied. Definitely great for when you are starting out and even with an established business.
Pros
I like that I can use it directly as well as integrate it with my own point of sale system. I used to have to pay for a software that could do both one time payments and automatic recurring subscriptions but this beat them out. I work mostly from my computer and its easy to get into and if I can't remember how to do one functions I can easily get what I need from their support forums or support chat.
Cons
Only thing this won't do is notify me if a payment doesn't go through, but there is a quick fix for that. I just use zapier and now I receive an email notification if that happens. Oh and I had a chargeback once I'd like to see an option to upload multiple documents for disputes not just one. I get that there is only so much file size available in messages plus my contract took care of that issue.
Alternatives Considered
PayPal
Reasons for Choosing Stripe Billing
Cost. There are a few more features in Zoho that came out recently that I would use but I am trying to keep my overhead as low as possible right now.
Reasons for Switching to Stripe Billing
Better features in my opinion and how I operate.
Industry: Information Technology & Services
Company size: 11–50 Employees
Used

Weekly

for

1+ year

Review Source
---
The best payment gateway
Mostly great, like I said, the learning curve isn't the shortest, but as they have lots of options (that, after going through that learning curve you'll find they're needed in order to give your customers the best options and support) you'll be able to offer a great service for your clients, no need to get in trouble with clients because of the payment gateway.
Pros
They take privacy in a very serious way. And they know their product is used mostly by developers, so their site has plenty of support, examples forums and every kind of resource that makes it easier for developers to implement payments on any platform. Also, they have options to manage clients and subscriptions that can be billed for in a fixed period of time, give them free trials, etc. Their commissions aren't the cheapest, but I consider they aren't also very expensive.
Another thing that we liked is that they keep developing their offer, like accepting payments via convenience stores (currently in beta while i'm writing this review)
Cons
It has a big learning curve. At first it's difficult to get familiar with all the concepts they use for their different parts of the process, I wasn't able to find a simple tutorial on their site (found some in external sites).
Industry: Retail
Company size: 2–10 Employees
Used

Daily

for

2+ years

Review Source
---
Stipe Has Limitations and Difficult to Work With
It is like using software from the 1990s. This is great to use because you do not need a landline but they need to add functionality such as taking a credit card in the field or in the store without an internet connection.
Pros
I like that I can take payments via my ecommerce website.
Cons
I cannot input a custom note to the customer. I have to have too much info to run a credit card such as billing address. This is very cumbersome. I need to have a credit card swipe to bypass having to key in a lot more info. I have asked customer service about this and they say someone will call to discuss but that has never happened
Reasons for Choosing Stripe Billing
needed ecommerce plus point of sale solution that was all in one, not one service for ecommerce billing and one for in person point of sale billing
Reasons for Switching to Stripe Billing
Shopify is expensive and bills per transaction as well as a percentage of sale
Industry: Consumer Services
Company size: 2–10 Employees
Used

Daily

for

2+ years

Review Source
---
Stripe payments and billing
Very fast to get used to and amazing to simplify work.
Pros
It is very user-friendly, there are a lot of features that simplify and accelerate the working process. Payment exports can be done when needed with customizable data and timeframes.
Cons
No notifications exist for the automatically cancelled subscriptions, which is hard to follow when there are many customers to receive payments from and money may be lost that way.
Industry: Marketing & Advertising
Company size: 2–10 Employees
Used

Weekly

for

6-12 months

Review Source
---
The best in its class
Stripe Billing is the best way to start receiving payments from your customers via online. It does have a powerful dashboard full of features, a great customer service to guide you through any circumstance you need help with. The payouts are consistent, and I find them to be the best alternative in the market after trying different providers.
Pros
Powerful invoicing system
Recurring Payments capabilities
Great graphical dashboard
Top-notch customer support
Cons
The fees might be any lower than they are. 2.9% plus $0.3 plus 0.5% per recurring payments, increase the prices considerable, without counting on the federal taxes.
Reasons for Switching to Stripe Billing
Stripe is easier to configure, does provide better customer support, the API and dashboard are way better than all those alternatives, and the features overall go beyond than the ones offered by its counterparts. Additionally, getting access to Stripe was a straightforward process in comparison to other alternatives full of hurdles.