About Klaviyo
Klaviyo is a unified customer platform that gives your online brand direct ownership of your consumer data and interactions, empowering you to turn transactions with customers into productive long-term relationships—at scale. The Klaviyo database integrates seamlessly with your tech stack and gives you the full story on every customer that visits—what makes them click, what makes them bounce, and what makes them buy. From the same platform, you can use Klaviyo's suite of proven email and SMS templates to automate personalized communications like price drop alerts, friendly cart reminders, and just-in-time recommendations. Customers feel seen, not targeted—which means no more ineffective batching and blasting. Over time, Klaviyo even reveals what works and what doesn't, uncovering trends that help you acquire and retain new customers while inspiring existing customers to buy again. It's all there in one intuitive place—no need to start from scratch, and no need to rely on third-party marketplaces and ad networks. With Klaviyo, it's easy to talk to every customer like you know them, and grow your business—on your own terms. © 2022 Klaviyo. All rights reserved. Klaviyo and the Klaviyo logo are trademarks or registered trademarks of Klaviyo, Inc. or its affiliates.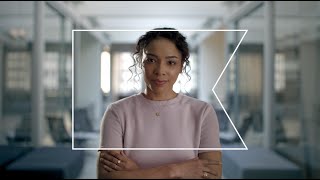 Klaviyo has a free version and offers a free trial. Klaviyo paid version starts at US$20.00/month.
Starting Price:
US$20.00/month
Industry: Food & Beverages
Company size: 501-1,000 Employees
Used

Daily

for

1+ year

Review Source
---
One of the best bangs for the buck
I love it and plan to keep on using it
Pros
Automation and target the right buyers with the right message and it is also a great CRM as well!
Cons
Can get costly and managing flows does require more attention
Industry: Marketing & Advertising
Company size: 2-10 Employees
Used

Daily

for

2+ years

Review Source
---
The best email management system
I have no complaints with Klaviyo. It's a great system I use everyday.
Pros
Klaviyo is the best Ecommerce email platform. It's the place for your lifetime value and segmentation strategy. And the customer service is second to none. It has so many features, and can do anything you need.
Cons
It's expensive, so if you're looking for something cheap, look elsewhere. Since it's also tiered, you should have a minimum number of subscribers and revenue per month to make it worth it.
Industry: Consumer Goods
Company size: 2-10 Employees
Used

Daily

for

2+ years

Review Source
---
Great product... with problems.
Being a developer myself, I informed the Klaviyo team of the deprecated code errors their plugin was displaying on peoples websites, and to the fact that their plugin slowed customers websites down drastically. The reply I received a couple of days later was:
"Unfortunately we do not update our plugin very often - but our team will get around to it eventually."
This was 2 years ago, and the plugin still has not been corrected. So it still produces errors, and still slows peoples websites down.
Pros
Klaviyo is extremely easy to setup, especially compared to its competitors.
You have the freedom to link Klaviyo with your Wordpress/WooCommerce website seamlessly.
Everything can be automated! Such as emails after order received, emails after payment received, multiple emails after certain time duration's for things like newsletter subscriptions and a lot more options are available to include users website Wishlists, items they left in their shopping carts to remind them, and all emails are fully customisation using the Klaviyo's inbuilt email form designer.
You can also arrange customer lists, newsletter subscription user lists, and any other lists you may require. The possibilities are endless!
Cons
Using Klaviyo on your Wordpress website as subscription signup form slows your website down, a lot!
Although unnoticeable to customers surfing your site, Klaviyo also throws a few error on your page as it uses deprecated (out-dated) code.
If the Klaviyo form builder doesn't produce the look/type of form you require, then you must build the form yourself by coding direct on your website (Which beats the point of having a form builder).
The Klaviyo plugin does not update, and never announces that there is a new version. You must remove the plugin from your website, manually download the latest version from their website, and then upload/install/activate the new plugin.
There is no option to change languages or string translations of forms, form input boxes, or form buttons. And these translations cannot be picked up in Wordpress plugins such as Lingotek or Polylang. The same applies to the confirmation pages after the user submits the forms.
Reasons for Choosing Klaviyo
I signed up to Klaviyo as a trial to experience another software other than my current software. So I had some sort of comparison, and to see if there were any additional features. Which I can confirm there are a lot more options, features, and ease of use with Klaviyo.
Reasons for Switching to Klaviyo
I made the switch from MailChimp to Klaviyo after a trial basis of Klaviyo and finding there is more I was able to do and accomplish. However, I later reverted back to using MailChimp as I did not want the errors on my pages that Klaviyo provides, and I did not want to radically decrease the loads speed of pages for my customers. People lose interest quick while waiting for a page to load, page load speeds mean EVERYTHING! So the choice I had was less email features or lose customers. I chose less email features.
Industry: Apparel & Fashion
Company size: 2-10 Employees
Used

Daily

for

1-5 months

Review Source
---
Klavyio could be better
It is true that Klaviyo has been the leading email marketing software for some time now. However, there are some signs that this may not be the case for much longer.
Pros
Klavyio's integration with almost any product in the market is one of its best features. This allows users to integrate Klavyio into their existing workflows and systems seamlessly. Klavyio's wide range of integrations makes it a versatile tool that can be used in many different ways.
Cons
Klavyio's interface is in dire need of an upgrade. It is outdated and does not meet the needs of modern users. The interface is clunky and difficult to use, and it does not provide users' needed features. Klavyio needs to modernize its interface and provide a more user-friendly experience.
Reasons for Choosing Klaviyo
Mailchimp was dumped by Shopify at the moment.
Industry: Consumer Goods
Company size: 2-10 Employees
Used

Daily

for

1-5 months

Review Source
---
Moved over from competitor and will never look back.
They have top knotch sales and support staff. within a day of submitting an inquiry i was put in touch with someone who helped answer all my questions and set up a follow up call with a more technical employee. They treat you like your their top customer even on one of their lower plans.
Pros
Easy integration and set up process. I was able to get up an running in under 2 hours. They have a ton of prebuilt flows and automations to get the most bang for you dollar. Their support team is super helpful.
Cons
The UI takes a few a minutes to get used to, but this is the case with most softwares.