About Practice Perfect EMR
Practice perfect EMR is an on-premise electronic medical record (EMR) solution designed for physical therapists, speech-language therapists, occupational therapists, chiropractors and other rehabilitation professionals. Primary features include client profile management, billing, payments, accounts, documentation, scheduling, operational analysis and task management. Practice Perfect EMR includes a client appointment booking and registration module. It also provides faxing, appointment reminder calls and home exercise functionalities. The client profile feature includes client contact, demographic, referral and insurance information. The billing feature allows users to record charges, record payments and accounts receivables. It provides drag-and-drop scheduler to manage staff, space, equipment and waiting lists. Users can create daily notes, evaluate progress and import documents to client records. Customer support is offered via email and over the phone. Other help options include video tutorial and blog.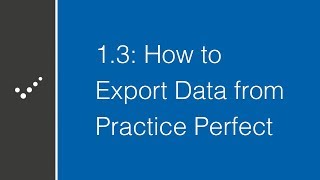 Practice Perfect EMR pricing
Practice Perfect EMR does not have a free version.
Starting Price:
Not provided by vendor
Alternatives to Practice Perfect EMR
Practice Perfect EMR Reviews
Industry: Health, Wellness & Fitness
Company size: 11-50 Employees
Used

Daily

for

2+ years

Review Source
---
User friendly
So much easier than the previous system my company used.
Pros
It is easy to monitor accounts and sales records. Very easy as well on checking clients history.
Cons
I dont know if there is a way to print a clients history record without including the comments that only staff are suppose to see. Also, when patients asked for the print outs of their attendance is there a way where the amounts of per visits would not be included in the print outs?
Industry: Health, Wellness & Fitness
Company size: 11-50 Employees
Used

Daily

for

2+ years

Review Source
---
Practice Makes Perfect
Highly satisfied, specially with customer/tech support. They reply right away and that is just what we need.
Pros
This is the software that we use solely for our clinic. With that being said, we use PP 15 hours a day, 6 days a week kind of thing. I love it because you can customize, set things your clinic way and do limit access permissions for each users. price monthly varies on each package, depends on how many users. You can also use PP out of the clinic too. That is the best feature I like because I just sent the link to our Therapists and they can check their schedules at night for the next day. It works real time too.
Cons
PP has so much to offer, it is actually very good. I just wish that it can generate all the statistic reports that we need to measure therapists stats, clinic's different aspects and inventory stats.
Another thing, I wish PP can blast marketing emails too in the same software, because right now they are just partnering with other marketing arms to do that.
Industry: Medical Practice
Company size: 51-200 Employees
Used

Daily

for

2+ years

Review Source
---
Old school software
I feel sorry for clinics that are still using a system like this. The newer cloud based software is so much better for clients and practitioners
Pros
It is cheap for a large number of practitioners
Cons
not cloud based so you cant access remotely and updates are difficult. Online booking, text reminders and charting are difficult compared to newer products such as Jane Software. support is very bad.
They lock you out of your data if you fire them so be careful!
Industry: Medical Practice
Company size: 11-50 Employees
Used

Daily

for

1-5 months

Review Source
---
Therapist's opinion
Pros
Having switched from another program where we write 100's of notes daily, this program definitely allows for faster report writing on the therapists end. You do not have to click 100 times to get boxes filled in and save/exit/click/save/exit/repeat where you do with some other programs. Most of the therapists are able to get a note complete in 5 minutes or less, and progress reports completed in 10 minutes or less. Where before it was taking us 10-15 just for daily note due to all the clicking. This program has made it so much easier on the therapists.
Cons
I do not like that on the schedule part you can not see what the note says in the little box with the clients name. You have to hover over the sticky note icon to see. It would be nice if you could easily view that note (even part of it) in the actual box.
Industry: Hospital & Health Care
Company size: 11-50 Employees
Used

Daily

for

6-12 months

Review Source
---
Practice Perfect perfect for therapists
Overall I have been very happy with the software in terms of ease of use and accessibility.
Pros
It is easy to use when I am not at the office. The ability to log in via the internet and finish up notes, Scheduling and entering client information is also easy.
Cons
The software does have some lag time when using via the internet then when I am at the office. In both locations it often will freeze then unfreeze which can be frustrating as well.