About Lightspeed POS
Crafted specifically for the hospitality industry and perfect for cafes, restaurants, bars, and any other hospitality business imaginable. Lightspeed Kounta POS is the point of sale that is easy to use, simple to manage and powerfully efficient. New staff can familiarise themselves with Lightspeed's layout in minutes, whilst the savviest of operators can charge ahead with detailed reports, powerful service features, and seamless inventory management. Access detailed reports from anywhere that help you understand how your business is performing with actionable insights on the menu and staff performance, peak periods and much more so you can spot opportunities to boost efficiencies and grow your business. Lightspeed Kounta POS also integrates with tools you use every day, letting you connect your accounting, employee scheduling, loyalty and more to one platform. Backed by a 24/7 Support team who are always available, in addition to industry experts who can help you tackle the problems that matter the most to your business.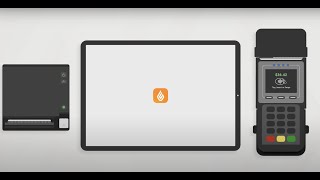 Lightspeed POS has a free version and offers a free trial. Lightspeed POS paid version starts at US$80.00/month.
Starting Price:
US$80.00/month
Alternatives to Lightspeed POS
Used

Daily

for

1-5 months

Review Source
---
AWESOME CLOUD BASED APPLICATION FOR THE INEXPERIENCED
Pros
This is a very easy POS to use, all cloud based so access at any time is a cinch! for a newby in hospitality without any experience setting up a point of sale its been a relatively simple task. The access to support staff is very good however expended communication hours would be a benefit for the busy people who work on this stuff at night time.
Cons
Haven't come across any yet! if there is one thing so for it's integrating add on's, seems to be a little confusing! but i'm sure that is largely due to my inexperience.
Industry: Restaurants
Company size: 11-50 Employees
Used

Daily

for

2+ years

Review Source
---
Lightspeed is an excellent partner to us
Lightspeed is a true partner with us at Campus Towers. With their programs we have a reliable easy to use program. We are very satisfied with the service provided.
Pros
Lightspeed is so easy to use. The simplicity of the program makes it so efficient for even my newest team members to use. We would be lost without it. The service team is outstanding to work with. The reliability is outstanding.
Cons
Actually we are very satisfied with the services that we are receiving from Lightspeed.
Industry: Retail
Company size: 11-50 Employees
Used

Daily

for

2+ years

Review Source
---
Not The Same Company They Used To Be
The first two years we used Lightspeed was awesome. Year three the software was failing weekly.
We went two weeks without the inventory purchase order system, because Lightspeed told us it was a probelm on our end. The deny they had problems. We went a long time without being able to process payments because a clitch in their system. I personally beleive they were growing too fast. It was clear that they accepted that they would loose customers through out the process.
Pros
When we started with Lightspeed it was awesome. There was a time I couldn't say enough about how much we liked Lightspeed.
Cons
As they grew and added features and modules the program always had serious deabilitating gliches.
Their customers support went from A+ to F in three years.
Industry: Hospital & Health Care
Company size: 11-50 Employees
Used

Daily

for

2+ years

Review Source
---
Highly adaptable and intuitive POS
Kounta as a POS system has been able to grow with us, providing flexibility and ease of use that is a massive relief when you have the pressures of an expanding business to contend with.
The ability to simply add or subtract registers, combined with the functionality of a internet based system makes change relatively pain free. Wireless waiter stations, Albert pay terminals, Bluetooth printers (which I don't have but am excited about and will probably get), its all so easy to use.
Why pay thousands of dollars in cabling, installation costs and labour in setting up your system? Good question - i'm not sure! Just research what you want - call Kounta, put it in and download the software... add your products, tailor it the way you want, and go for it!
Pros
Ease of alteration and basic use for staff
Cons
The back end of product input is a little cumbersome - a simply category/sub-category/sub-sub category system works best. Sometimes this is represented by Department/category/sub-category either way, it is far more flexible for product input, button organisation and more granular for reporting.
Industry: Food & Beverages
Company size: 11-50 Employees
Used

Daily

for

1-5 months

Review Source
---
Not worthed as the expensive price
I know amount that i calculate manual in every type of payment are balance or not because kounta showing it amount minus or over, so we can double check before we accept to close cashier or shift.
Pros
Display of the pos is look modern and kounta can create recipen and inventory and back office. Pso system complet with back office.
Cons
Actually they have good features in back office for reporting. But not as good as inventory system by itself. First, POS system not completly all transaction is automaticly show in the report when want to do closing cashier (shift), like we need to do manual calculated some other transaction except cash like card and gofood payment as i used to. Because you have to submit all your type of payment on closing time then you will get report that will show your manual calculted are balance or not, split bill need to do by amount not by item, mostly apps that i was using were by item. Second, we need to buy with additional charge to get more features that we can see more details report (like insight and purchase) and that is expensive. If you dont buy, you will not get clear report as you need for analyzing restaurant performance. Third, menu item that you sell and item only you use for recipe are the same product list. Fourth, service charge and tax calculations are confusing to get the right amount. Every report that you want to dowbload as csv as not that correct way as csv.