About BigCommerce
BigCommerce is a cloud-based online design platform that provides solutions to e-commerce entrepreneurs with website customization, shipment management, transactions as well as listing products on Amazon, eBay and Facebook. The software helps generate greater sales opportunities and increases customer conversion rate by creating engaging formats and interesting interfaces. BigCommerce provides conversion tools that help merchants grow at double the speed of an offline business. These tools help direct more traffic, convert a greater number of visitors and help sell a variety of products through multiple channels. Built-in SEO conversion tools, real-time carrier quote support, UPS label printing and digital wallets give merchants a chance to enhance their revenue and carry out operations in a systematic manner. The app attracts qualified shoppers by seamlessly putting up advertisements on Google, saving time and improving accuracy. The inventory listing is entirely automated which eliminates any need for manual updating of the list or adding new products. Other functions include building integrations, automation of taxes, email marketing through platforms like – HubSpot, Infusionsoft and MailChimp, centralizing orders and increasing checkouts through platforms like PayPal One Touch.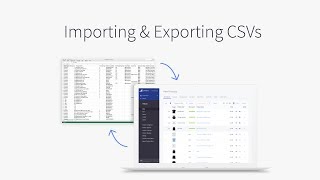 BigCommerce does not have a free version but does offer a free trial. BigCommerce paid version starts at US$29.95/month.
Starting Price:
US$29.95/month
Alternatives to BigCommerce
Industry: Sporting Goods
Company size: 11-50 Employees
Used

Daily

for

1+ year

Review Source
---
Among the best ecommerce solutions for growing businesses
We initially transitioned from Lightspeed eCom over to Bigcommerce because their platform offered greater scalability and entry-level features than what Lightspeed offered. Because we use Lightspeed POS, however, integrating product data between the systems was a challenge and a lengthy process. It also takes some effort to maintain the connection (via a third-party service using their API).
Pros
Bigcommerce offers some of the most inclusive features in their entry-level product options, making them excellent for small businesses. Their level of customer support and transparency about service issues and new features in development are excellent and perhaps one of the main reasons why we've kept using Bigcommerce instead of switching to a platform that meets other essential features that we are still awaiting from Bigcommerce. The availability of third-party apps (including shipping and logistics integrations) has been great to work with so far.
Cons
Storefront development is currently very lackluster and it can be difficult to get a truly customized website without hiring a developer or investing in web development skills of your own. This is also true of their e-mail features. If you don't have more than a basic understanding of HTML, it will be next to impossible to customize their system e-mails without a third-party solution. Also, while their entry-level features are among the most plentiful in the industry, a few features (such as Google Reviews integrations and Abandoned Cart Recovery) are reserved only for higher-tier plans, which doesn't make sense from a financial standpoint as their costs to support these features should be minimal.
Reasons for Choosing BigCommerce
Note: We switched from Lightspeed's integrated e-commerce offering but still utilize their cloud POS and inventory management software (connected to Bigcommerce via API). We switched because Bigcommerce offered greater scalability than Lightspeed's own solution, especially concerning the ease of managing our inventory across multiple marketplace channels.
Reasons for Switching to BigCommerce
Bigcommerce ultimately offered the greatest financial value in terms of entry-level features and marketplace functionality that were available to us as a growing small business.
Industry: Pharmaceuticals
Company size: 201-500 Employees
Used

Daily

for

2+ years

Review Source
---
An outstanding ecommerce platform with great pricing and an amazing quality
Pros
The platform is easy to use, and non-trained or non-technical users are able to use the platform. Comes in a very good pricing structure which is appealing to small and medium-sized businesses. Great website builder and CMS, perfect for creating products and product categories and managing SKUs. Order management, payment processing, shipping and taxation are very straightforward and useful for users. The platform is highly customizable and is one of the best eCommerce platforms in the market.
Cons
The pricing for the platform is great but every add-on or plugin is paid which adds a huge cost for businesses as they expand, which makes them almost pay the same amount as other eCommerce platforms. Reporting and analytics are very basic, and not customizable as per analyst standards. Changing themes or anything within the backend requires expertise in HTML/CSS.
Industry: E-Learning
Company size: 51-200 Employees
Used

Daily

for

2+ years

Review Source
---
Terrific admin UI and purchaser experience - BigCommerce will not fix bugs customers find
The software has been solid for our customers and the administration UI is very easy to use.
We have outstanding technical issues that have been open for more than a year and are still not resolved (HTTP status 500 errors that intermittently are returned from their backend APIs) - they say they cannot see the errors in their backend logs and we must send them examples even though we have this happen 10-12 times a day, continually, for over a year.
Their Stripe integration does not include the email address field when they send payment requests to Stripe, so customers do not get a credit card receipt from Stripe. Requesting this be changed resulted in them telling us only 1 other customer wanted this feature and that we should switch to Authorize or Brain Tree because it works with those processors) - this felt like a move to downplay the use of Stripe and push us towards vendors that BigCommerce perhaps prefers?
It is hard to believe we are the only customer that would want Stripe to send CC receipts to customers - their built-in receipt mechanism does not allow a store to include the last 4 digits of the credit card in the receipt the store sends, which means customers have to call in to customer support when they are organizational customers to figure out which CC is used - a very poor experience for our customers and for our customer support team.
Pros
It is highly customizable, has most of the features you'd expect in an e-commerce solution, and the APIs are well-documented.
Cons
* Seemingly easy solutions to known issues get stuck in their support bureaucracy and disappear
* Their logging does not allow software engineers nor CSRs to see the specifics of errors - customers must provide client-side stack traces to help them find errors on their backend (for example, API calls that return HTTP status 500)
Industry: Consumer Goods
Company size: 2-10 Employees
Used

Daily

for

2+ years

Review Source
---
Great for rapid growth
Postive. I have been using it for 6+ years already and do not see any reason to leave. it has grown with me over the years.
Pros
Bigcommerce is easy to implement and one of the most versatile ecommerce/inventory/web store/website builder/order management platforms on the market. They are built for you to grow and will work for a startup or for a enterprise.
Cons
I dont like the way they announce new features. Sometimes the degrade a feature but the only way to find out is to attend a "town hall" instead they should just email all users a list of features that are being updated or degraded.
Reasons for Switching to BigCommerce
Bigcommerce had a lower fee with more features included. they do not take a percentage of each sale like shopify tries to.
Industry: Internet
Company size: 11-50 Employees
Used

Daily

for

2+ years

Review Source
---
The best for e-commerce
BigCommerce is a very good software of creation of electronic store
Pros
I created my online store to make even more sales on the internet with this good BigCommerce software. I add my products on my store and the transactions are good
Cons
The payment is secure and fast. Basically everything is perfect, so no worries for the moment