About Dialpad
For quickly growing businesses looking to efficiently scale their support teams, Dialpad provides a cloud-based call center with access to real-time customer insights. Dialpad allows users to onboard quickly and focus on delivering a great customer experience. Key features include real-time call transcription, live customer sentiment, and live agent coaching. The solution offers integrations with Zendesk, Salesforce, Slack and many more. Priced per user per month, Dialpad Contact Center offers free calls to the US and Canada, no per-minute fees, unlimited inbound minutes and unlimited texting.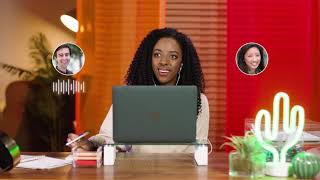 Dialpad does not have a free version but does offer a free trial. Dialpad paid version starts at US$15.00.
Industry: Construction
Company size: 2-10 Employees
Used

Weekly

for

2+ years

Review Source
---
DialPad has been a great service for our business
Our experience has been excellent. We have really had nothing negative ever happen with it and I've shared it with tons of people. It's probably my current favorite phone service we use and we have a few, always looking for the next best thing.
Pros
Love the mobile app and the ability to make and receive calls over cellular and WiFi. We've been using it for years and it's been rock solid.
Cons
The only con is that they don't have a free version any longer. I tell anyone who asks about it and we love it but we were lucky enough to such an early adopter we got in on the "free for small businesses" deal way back when they first launched.
Industry: Accounting
Company size: 2-10 Employees
Used

Daily

for

1-5 months

Review Source
---
Artificial feature limitations soured my experience with Dialpad
Once the port issues were resolved it is generally fine and easy to use, although I am disappointed that several basic features are excluded at the price we are paying, which is not exactly cheap compared to competitors. I may switch to a different to gain access to the features that Dialpad refuses to provide without spending more money.
Pros
Native app is easy to use, and easy integration with Google Contacts makes dialing a snap. All users can dial out VoiceIntelligence transcripts are useful and automatically generated. The accuracy is about 80%, usually good enough to easily tell what was being discussed even if some of the words are transcribed incorrectly.
Cons
The port experience was a disaster. There was a goof somewhere and this left me without the ability to receive or make phone calls on my business' primary phone number at either Dialpad or at my prior provider (Google Voice) and the support did not make me feel like fixing this was a priority for them, never providing updates. It eventually got fixed.
The product has arbitrary and foolish feature limitations that feel unnecessary and petty. I am paying good money for this product and yet cannot access even a basic IVR because I am not an enterprise customer with more than 100 users. An IVR is absolutely basic functionality for a phone service with more than one user.
We also cannot set holidays on our service because we need to be in a more expensive plan to do that.
Reasons for Choosing Dialpad
Inability to dial out using the main line or to receive texts to that number. Our customers had no idea who was calling them, and texts to our primary line vanish into the aether never to be seen or even known about.
Reasons for Switching to Dialpad
It seemed to meet my needs. In hindsight I wish I had gone with Openphone due to artificial and arbitrary product feature limitations that Dialpad imposes which Openphone does not.
Industry: Consumer Services
Company size: 2-10 Employees
Used

Daily

for

1+ year

Review Source
---
Small business and under 10 agent call center
Each to set up
Easy to work with their support team
Features for a small call center with low volume (under 500 calls a month) would do well with this as long as they have a strong internet.
Pros
The scripting pop up reminders based on keywords is amazing. It is easy to set up, change, and add to. When the key word is said or texted the reminder will come right up reducing dead air and keeping the conversation flowing.
Cons
You need to have a ethernet set up or an extremely high-speed internet for clarity. If you try a low bandwidth solution it will make the calls sound like an echo but this is the case with most VOIP systems.
Industry: Newspapers
Company size: 11-50 Employees
Used

Daily

for

2+ years

Review Source
---
Not great for high-volume calling
Pros
It's convenient to use on your computer. It does a good job transcribing voicemail messages.
Cons
There is a significant delay between when you speak and when your voice is heard by the person on the other end of the line. This may be a function of the internet and not Dialpad's fault, but nevertheless, it makes it difficult to carry on a phone conversation. It is especially frustrating when trying to explain complicated products to clients.
Industry: Mental Health Care
Company size: 2-10 Employees
Used

Daily

for

2+ years

Review Source
---
Effective and helpful VOIP system with some quirks
I am pleased but want more reliability.
Pros
This VOIP platform continues to grow better and offer more features and allows me to access my calls and clients on my cell phone and computer.
Cons
It was having issues on older Android phone and would switch to my personal voicemail. Also I was given 2 numbers and can't seem to control which one I send texts to customers always.
Reasons for Choosing Dialpad
I wasn't getting support and features I desired plus too many down times in 2016.
Reasons for Switching to Dialpad
I wanted more reliable features when switching from laptop to cell phone.