About LOAN SERVICING SOFT
LOAN SERVICING SOFT is the most advanced Loan Servicing Software on the market! Features: Automated Billing, ACH Electronic Payments, Borrower/Investor Web Portals, QuickBooks Integration. Optional Add-On's: Doc Prep, Fund Administration, Metro2 Credit Reporting. We specialize in Private Money/Hard Money, Commercial, Construction-Line of Credit lending. Most of our users are Private Money/Hard Money lenders, Alternative lenders, Small Banks and Credit Unions, & Non-Profit/City/State/Tribal gov't. Ultimately we are a guiding hand and trusted partner with deep knowledge in the areas of lending, loan servicing, trust accounting, banking and fund administration. Our systems can be ran via traditional installation and/or cloud including Amazon AWS and Microsoft Azure. We are fully integrated with technologies like DocuSign, QuickBooks, NACHA/ACH, Metro2, Equifax Experian and Transunion. Most importantly, not only do work with the above technologies, but we understand the overall space and this allows us to help our clients navigate the industry to implement robust and cost effective solutions. LOAN SERVICING SOFT also provides the following features: online loan applications, automated decisioning, workflow and task management, credit pull, automated billing, collections, EFT/E-Check, electronic payments, escrow administration, cash drawer, bank core and banking systems. Contact us today and tell us about your current operation and needs. Chances are we can help!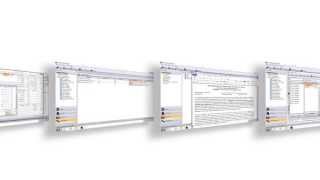 LOAN SERVICING SOFT pricing
LOAN SERVICING SOFT does not have a free version but does offer a free trial. LOAN SERVICING SOFT paid version starts at US$7,500.00/one-time.
Starting Price:
US$7,500.00/one-time
Alternatives to LOAN SERVICING SOFT
LOAN SERVICING SOFT Reviews
Industry: Nonprofit Organisation Management
Company size: 51–200 Employees
Used

Daily

for

2+ years

Review Source
---
Working with LSS
LSS has been a great partner for our organization. They have been very willing to work with us the few issues we've had to the software where we needed it to be to service our clients.
Pros
The software is flexible and allows the user add data that is necessary to make decisions.
Cons
Updating the software has to be done on an individual basis and can slow the day down.
Custom Auto-Decisioning & Servicing Software
I spent weeks having conference calls with vendors offering loan servicing & loan decisioning software. LSS was the only company that I found that offers both of these platforms in one system. I believe in simplicity. Using 1 system is much better than 2 for originating & servicing your loans. I have done extensive testing on the software & it seems to function very well. It's rare that you find a software company that offers this level of customization. I can't begin to say enough good things about John, he is AMAZING. I have not asked him to do a single task that he was not able to perform. He is a pleasure to work with & takes time answering my questions. He doesn't give up until you're satisfied. I had LSS do things that they have never done with other companies, including writing scripts to increase productivity & parsing data. I really can't wait to see where the development of this software leaves us at the end of the year. They offer import services, which made transferring our old data into the new software a breeze. The process went very smoothly & all the balances/payments were correct. They did offer to show me how to perform the import to save me money, but I preferred peace of mind by ensuring accuracy rather than saving the money for the import. I was very satisfied with the import; the work was flawless. The team really stuck their neck out to meet our launch date & put in the extra hours to meet our investor's deadline, which I really appreciated. I believe there is great value in this software. The price is very fair, because the finished product is built specifically for your business. This is the last software we will ever have to purchase to service & underwrite loans for our company. This software will develop with our business. Proprietary software has cost other companies that I have managed a fortune; you can't imagine how thrilled I am to have such a customized program for a fraction of the cost. Our money was well spent & I highly recommend this software.
Industry: Banking
Company size: 11–50 Employees
Used

Daily

for

1-5 months

Review Source
---
I wish we'd made the change sooner...
On my previous software I had to keep several different spreadsheets for insurance expiration monitoring, escrow analysis, scheduled future fees etc. All of those functions can be done through LSS eliminating quite a bit of extra work.
Pros
LSS is very customized to our company. It handles every aspect of servicing, insurance information, escrow analysis etc. The customer service support is exceptional. I worked with Rep during setup and training, and he was knowledgeable, patient and pleasant. Learning new software is a big job, but Rep made it the best possible experience. I am very comfortable knowing that our new software has top-notch support.
Cons
We service loans for more than one investor. My investors need reports for their loan portfolios (Sorted by investor/lender). We are customizing reports ourselves, as this is not a standard request. LSS can and will customize reports for a price, but fortunately LSS reports offer the ability to customize yourself if you have the knowledge and ability.
Used

Daily

for

1-5 months

Review Source
---
A powerful loan servicing tool with lots of flexibility.
Pros
Great user interface. Enterprise functionality. Customizable. Great user interface. Enterprise functionality. Customizable. Great user interface. Enterprise functionality. Customizable.
Cons
It was hell getting it migrated from NoteSmith. I think we were given the wrong engineer to start. LSS made it right in the end.
Industry: Real Estate
Company size: 2–10 Employees
Used

Weekly

for

1+ year

Review Source
---
LSS is a great product
Pros
Produces professional looking statements
Cons
Cumbersome initially but with solid support