About CANVAS
Canvas by Instructure is a cloud-based learning management system for every stage and style of education. Available to institutions of all sizes and types, from individual K-12 classrooms to universities to companies with a blended or fully virtual environment. As the hub of your digital learning environment, Canvas offers complete LMS functionality, including standards-based grade books, course content authoring, customizable student assessments, mobile communication, video learning, and digital badging, (just to name a few). Canvas LMS integrates with your institution's existing SIS and other teaching tools. With over two hundred different LTI tools educators can customize courses and monitor engagement with classes or individual students. Canvas also has top-rated mobile apps to keep everyone informed and connected, on the go, on any device. Take teaching and learning to the next level with Canvas LMS, the #1 educational software, and the foundation of the Instructure Learning Platform.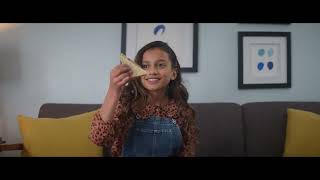 CANVAS has a free version and offers a free trial.
Industry: E-Learning
Company size: Self Employed
Used

Daily

for

1+ year

Review Source
---
My favorite academic LMS
Pros
There are so many great things about Canvas LMS. It's about fit of course, so I would never use it for corporate L&D... but as an academic LMS, it ranks at the top. I love the community forums (you can find help for literally anything), and the numerous tools that are 1) either provided by Canvas, or, 2) integrate nicely with Canvas.
I also like the ease of use. It might seem overwhelming at first, but learning to build and administer courses on Canvas becomes easier by the day. So at first it may seem tough, but stick with it! It gets much easier - quickly!
Cons
In order to upgrade the look and feel of it, without hiring a team of graphic designers, you need to use design service that integrates with Canvas.
Alternatives Considered
Moodle
Reasons for Switching to CANVAS
I started using Canvas as a student! Way back. When I became an eLearning developer, I already had the familiarity of it from university :)
Industry: Motion Pictures & Film
Company size: Self Employed
Used

Daily

for

1-5 months

Review Source
---
College on the Web
Canvas is an excellent learning tool for most colleges and universities. Not only does it allow for assignments to be turned in over the internet but it also allows students to take quizzes and attend lectures through ConferNow and Zoom. It will notify you through email for any work that is assigned, work that is due, etc. Although it can be a bit complicated to operate through compared to other programs such as Google Classroom, it has all the features you would need in order to run a class online especially during a pandemic.
Pros
With the rise of Coronavirus and online options for college classes, Canvas has been a staple tool for students taking online classes and even with online assignments. Canvas, similar to Google Classroom, is a program that allows teachers to assign work through the web instead of wasting time printing and wasting paper. It allows students to be notified of when assignments are due and even allows them to take quizzes and test online. With most of the world being forced to do everything digitally Canvas allows access to Zoom through ConferNow which allows for teachers to schedule lectures and meetings. Canvas also allows you to message other students if needed. Without Canvas, school online would be incredibly difficult, and although Google Classroom is a solid option for courses in elementary school through high school, Canvas has more features such as users being able to directly embed LTIs such as Flipgrid.
Cons
Although Canvas is better than Google Classroom in terms of the number of features, Google Classroom's interface is simpler and easier to understand than Canvas's. Google Classroom, being a Google program, also makes it slightly easier to turn in assignments using Google Docs, Sheets, Slides, etc. Canvas's user system can also use some work as well. Canvas may have the ability to allow you to see other students but it's obscure. There's no way to search for other people unless they're in your class and most people don't even know of the profile feature. Personally, I don't believe there are many problems with Canvas except that they should redo its design because to me it seems a bit bland and that they should make its interface a bit more simpler since it can be confusing to navigate through.
Industry: Computer Software
Company size: Self Employed
Used

Daily

for

2+ years

Review Source
---
One of the best software for online learning.
It's really great and I really recommend to use this software it's easy, effective and efficient to use and it's really helpful especially in students in learning online.
Pros
What I like the most about this software is the features because it's very useful in online learning it's also very easy to use and it develops very well.
Cons
There are some minor issues but it's definitely easy to counter and I think it's not a problem at all because this software is really good.
Industry: Design
Company size: 2–10 Employees
Used

Daily

for

1+ year

Review Source
---
Past student review on canvas
Pros
I had used this software form 2019 to 2021 and most of my uni assesment and project had to be downloaded and uploaded to this software for the porrfessors to review and correct
Cons
This software need a soild concetion to the internet so if a building wifi is starting to fail this is one of the software that can not work at a cirtical time
Industry: Wholesale
Company size: 501–1,000 Employees
Used

Daily

for

1+ year

Review Source
---
Canvas- I really Would recommend!!
My overall experience with canvas is amazing. It is not glitchy and functions well.
Pros
I like canvas because it is easy to use. anybody could use canvas without any help. It also lets you check your grades/progress with ease.
Cons
I do not like the fact that in canvas it is hard to get ahold of your teacher/professor and it takes a day for the message to reach them. also grades take a couple of days to update.