About Brightpearl
Brightpearl is a complete Retail Operating System for brands, retailers and wholesalers, that's designed to scale with fast-growing e-commerce brands. Our platform offers flexibility to respond to rapid changes in demand with Plug & Play integrations, intuitive inventory planning and saves you hundreds of hours a year with powerful automation. Brightpearl takes care of everything after the buy button; from order management to accounting, inventory, warehouse management, returns and more. An in-house team is available for installation as well as tech support and ongoing business consultancy. Brightpearl is designed for use by merchants - not IT staff. Every new feature is relevant to retail, so you know that everything is retail-focused. Retail merchants need a platform that can handle seasonal volume. Brightpearl provides orders, SKUs, channels, reporting and financials fit for multi-million dollar merchants.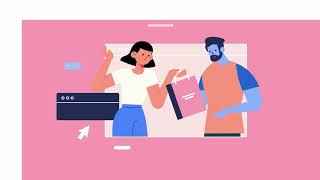 Brightpearl does not have a free version.
Alternatives to Brightpearl
Industry: Computer Hardware
Company size: 2-10 Employees
Used

Daily

for

2+ years

Review Source
---
Brightpearl is a fantastic all in one ERP system
Brightpearl is a fantastic all in one ERP system that is great for connecting all your eCommerce channels under one roof. They key to any eCommerce growth is being able to automate as much as possible and this is where Brightpearl excels. When we started using Brightpearl back in 2014 we were processing around 100 orders per month. In 2020 we are processing more than 100 orders per day and without Brightpearls automation this would not have been possible.
Pros
Great for automating your eCommerce orders.
Cons
Finance system needs improving for handling offline customer credit accounts.
Response from

Brightpearl

Hi Adam,

Thank you so much for your review. Automating manual tasks to give time back has been our thing since day one so it's great that you're getting so much value out. 100 orders to almost 3000 orders a month is amazing and we're so pleased we've been such a key component in making that happen!

Thank you again,
Tom (Brightpearl)

Replied 6/11/2020
Industry: Retail
Company size: 2-10 Employees
Used

Daily

for

2+ years

Review Source
---
Manages the core of our business, finances and products.
We have been using brightpearl for several years now and the core function of the system has been to centralise around the accounts and stock management for our business. This means it's super easy to keep control of the business critical systems. The system has grown and expanded and as a small business I don't need a lot of this but it's there incase.
The most important thing we have found is the super easy simple Brightpearl POS solution that is sharing the same core data for products/customers/payments as our website and accounts in real time so if the last item sells online then we don't over sell this in store at the weekend. We have two small showrooms and can have two separate pos channels that make it easy to deal with customers in store and telephone orders in the main program. Push sales from POS to backend and vice versa. It makes us more efficient and look more professional in store and on the phone.
Even as a small business we have constantly changing stock and a large number of products (over 11,000) so need control of those as simply as possible. Brightpearl has done that for us along with accounts functionality.
I hope as brightpearl expands it can keep true to it's roots of supporting small businesses with a system that would normally only be available to big business with big budgets. The core simple EPOS is just perfect for us with multichannel order routes to the dispatch desk.
Pros
the simple EPOS systems linked into the core of the system in real time. You have to do things by the book and can't cut corners in processes.
Cons
Sometimes you have to do things by the book and can't cut corners in processes.
Used

Daily

for

2+ years

Review Source
---
Mixed Bag with Areas of Opportunity
It's nice to have all your records in one place, but being able to make meaningful use of said data is a large area of opportunity, and it can be done with some substantial elbow grease.
It's good for smaller companies, but larger companies would be better with different ERP solutions.
Pros
BP has made some improvements in key areas, such as the removal of purchasing of user slots. (e.g. if you had 10 users, only 4 could sign in at any one time).
But there are still areas of opportunity, in terms of better facilitation of accounting, order, and inventory control.
That said, it is probably still the most economical, if you want to really put in some elbow grease vs. other ERPs.
Cons
Needs substantial improvements in reporting inventory and accurately pulling proper reports for tax accounting and other accounting, as well as aiding in projecting units to order per quarter/season. Basic functionality is fine, but could also be improved, as much of the panel is very Web 1.5. Really meant for smaller companies, and not larger complex ones.
Response from

Brightpearl

Hi there,

Thank you for taking the time to review us. We're always pleased to get feedback from one of our customers. I'm pleased you're enjoying our updates to the platform. We're always looking to improve and feedback from users such as yourself is invaluable in assessing this.

Regarding your comment on Brightpearl being primarily suited to smaller companies, many of our customers are large businesses who have grown on Brightpearl and find our platform scales with them. Others join us as such as are impressed with the flexibility.

We would really like to explore the areas for development you mention. I would recommend dropping an email to your Customer Success Manager and we can get the ball rolling.

Thank you again.
Brightpearl

Replied 12/2/2018
Industry: Sporting Goods
Company size: 11-50 Employees
Used

Daily

for

2+ years

Review Source
---
Why oh why is it so hard to find an awesome ERP in this space? Hold up! Brightpearl? Yes!
In the jungle of ERP for DTC brands, Brightpearl is the Jaguar, lurking in the shadows. Deadly (aka effective) but with less fanfare than the lions and the tigers. If you're doing multi-channel and need an ERP/WMS/OMS, get a demo!
Pros
Seamless integration for our multiple channels of commerce. Cloud-based, no need for IT staff to maintain. Infrequently goes down. Never gone down at a critical time aka BFCM. Plays nice with Shopify, Amazon, retail, in-house orders.
Cons
Training could be better for rank-and-file staff. Handling of sales tax (in multiple jurisdictions aka Wayfair ruling) could be better.
Response from

Brightpearl

Wow! I'm not sure I've ever read a review like that, Peter, and it's great that it's about Brightpearl!

It might be a cliche, but we do see ourselves a gap in the market for the reasons you've noted here. We love having you and the rest of the team as a customer and we hope that we'll be able to be part of your success story for many more years to come.

Thank you,
Tom (Brightpearl)

Replied 30/10/2020
Industry: Retail
Company size: 11-50 Employees
Used

Daily

for

2+ years

Review Source
---
Would Recommend Brightpearl
Overall the experience is very good. With the Automation App, orders are fulfilled direct to the warehouse by-passing customer services, and invoicing is completed automatically at the end of each day.
Pros
Easy to use. Gives a full view of the business with order management, stock and accounting all together in the one product
Cons
Revenue reporting on sales of products sold within bundles. Revenue is attributed to the bundled product and not to the individual product. Therefore manual manipulation of the exported data is needed.
Response from

Brightpearl

Hi Nikki,

Thank you so much for your review, we love receiving feedback from our customers!

I'm really pleased you find Brightpearl easy to use and our functionality meets the majority of your business goals. It's particularly great to hear that you're fulfilling orders swiftly by actioning the exceptions rather than each order.

On your comment on revenue reporting, have you raised this with your Success team or Brightpearl Support? I'll do this for you and get them to follow-up with you directly.

Thank you again,

Tom (Brightpearl)

Replied 14/6/2022