About Event Booking Engines
Event Booking Engines is a cloud-based solution designed to help hospitality groups and restaurants manage tasks, contracts, lead transfer and event ticketing. Key features include customer management, online signature capture, calendar integration, messaging, user permissions and room scheduling. Teams using Event Booking Engines can send custom proposals, log events, sign contracts, receive online payment and schedule vendors/staff for various events. It provides plug-ins for numerous widgets such as client portal, tour requests, lead forms and more, which can be integrated with websites, optimizing the customer experience. Additionally, users can automatically create as well as reassign tasks, and update activities on the master calendar for improving business processes. Event Booking Engines facilitates integration with various third-party applications such as FreshBooks, Xero, QuickBooks, ClickSend, MailChimp and Stripe. The platform offers reporting and central dashboards, helping users monitor critical components of their business and ensure operational efficiency. Event Booking Engines extends support via phone, email and an inquiry form.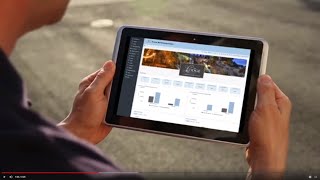 Event Booking Engines pricing
Event Booking Engines does not have a free version. Event Booking Engines paid version starts at US$89.99/month.
Starting Price:
US$89.99/month
Pricing Details:
Contact Event Booking Engines for pricing details.
Alternatives to Event Booking Engines
Event Booking Engines Reviews
Used

Daily

for

1-5 months

Review Source
---
Lots to learn about the software but it so far has been a good place to keep all our events...
Pros
Master calendar, client and event tracking, sending contracts to be signed rather than having to pay for a separate service. Good, responsive tech support by phone or email--my many questions are quickly answered. Some good customization and integration options.
Cons
Payments and invoicing are still not super clear to me. The flow of booking events is not as user-friendly as I'd like.
Response from

Event Booking Engines

Thank you for your review/feedback on our company and product, greatly appreciated! We recently rolled out the Event Wizard with Autopilot which should greatly improve your ease of Event Booking and drastically reduce the time it takes as well. We are always open to continued discussion and based on your specific comments/needs/requests, providing additional enhancements in all areas of our product.

Replied 15/1/2018
Industry: Events Services
Company size: 2-10 Employees
Used

Daily

for

1+ year

Review Source
---
Event Booking Engines is AMAZING
My organization updated from an ancient program used many years ago. This software has helped us with reports and organizing our daily client interactions. I cannot say this enough...support is outstanding!!
Pros
This program makes organizing event leads, calendar, payments, contracts, invoices so easy!! EBE is super user friendly. They have an amazing support staff. Very quick response time. Setting up the system is easy. I will even email a question to support sometimes and they will send me a video tutorial answering my question. I cannot say enough good things about EBE!!!
Cons
To be very honest....NOTHING...I have no cons for the software!
Response from

Event Booking Engines

Thank you Lawrence, we greatly appreciate your review/feedback on our company and product! We always enjoy working with you and your comments are very helpful to us. We are very happy to hear that our product provides the key features you need to effectively manage and run your venue business! And we remain committed to continually rolling out new features to make our platform even better.

Replied 19/2/2021
Industry: Events Services
Company size: 11-50 Employees
Used

Weekly

for

6-12 months

Review Source
---
Terrific support and excellent software
Very positive. The staff is good at figuring out what you want and helping you accomplish it. And they are constantly upgrading the software.
Pros
Total functionality - can do almost anything you need for customer and event management. And the support is phenomenal! Ask a question and get your answer and followup almost immediately.
Cons
A little bit complex, but that's due to the incredibly full functionality.
Response from

Event Booking Engines

Thank you Kirby, we greatly appreciate your review/feedback on our company and product! We also greatly enjoy working with you and your team and remain totally committed to continued improvement and upgrades to ease of use and product feature set.

Replied 12/3/2019
Industry: Hospitality
Company size: 2-10 Employees
Used

Daily

for

2+ years

Review Source
---
The hardest working dollars spent!
My previous software focused on scheduling dates and invoicing. Event Booking Engines created a positive client impression and has a focus on an Event and all tasks and information associated with it. Creating a "portal" through our web page for each client with unique log-in reduces client interaction and time needs as many aspects are updated in their account.
Pros
I depend on this software daily as it encompasses so much of my business needs as a Wedding Venue Owner. The features I use most are the e-signature capability, accounting payments and auto receipts and reminders for my clients/couples. Event Booking Engines takes our professionalism to a new level and is impressive to our existing and prospective clients when we present a proposal, add custom uploaded documents or photographs of the clients and or our logo or site photos. I can't think of any customer service in any aspect of business that has been more prompt and thorough for any questions I may need help on. [SENSITIVE CONTENT HIDDEN] has worked closely with our Web design team for widgets and know how as well as our SEO manager for specialty requests. I am going on 2 years of subscription and view Event Booking Engines as a part time employee. Being in the business of Weddings and long time commitments, I will be "engaged" with this company as long as we are in business.
Cons
I do have difficulty finding "notes" on clients and events at a glance.
Response from

Event Booking Engines

Thank you Aimee, we greatly appreciate your review/feedback on our company and product! Your comments are very helpful to us and we are very happy and honored to provide critical application functionality you need to successfully manage and run your venue business on a daily basis. We do provide quick access to notes, contact and email history directly from the Event Edit and Booking Page and several other pages in our system. I have sent you an email with video explaining those and exactly how to access them.

Replied 18/2/2021
Industry: Nonprofit Organisation Management
Company size: 2-10 Employees
Used

Daily

for

6-12 months

Review Source
---
Streamlining our reservations
Customer service is excellent.i[SENSITIVE CONTENT HIDDEN] is very responsive (even evenings and weekends) and is willing to customize components of the software to suit our needs when we have a specific request. He has worked with every request we've have had and we greatly appreciate the flexibility. Sometimes he just explains that they already have it set up - just not where we had expected and other times they make sweeping changes to accommodate our requests.
In one of [SENSITIVE CONTENT HIDDEN] responses to our request he said, "It makes us very happy to provide product which has high value to you."
Pros
Event Booking Engines integrates all aspects of reservations into one system. We are a small volunteer run nonprofit organization that rents out an historic wedding and event venue. We are thrilled to have transitioned from a manual reservation process to Event Booking Engines. We now have everything in one place – client information, event booking, contracts with electronic signature, payments, task reminders, checklists, master calendar and availability calendar (which is viewable on our website), staff scheduling, etc. We are still learning all the features that we can benefit from.
Cons
The email integration works differently than I had envisioned to capture emails from clients into their event account. Outbound emails and client responses will be captured in an event account as long as the email is generated through EBE. However, if a client initiates a new email (not responding to an EBE email), they have to use our organization's email address and the email is independent of the EBE system.
Response from

Event Booking Engines

Thank you Marla, we greatly appreciate your review/feedback on our company and product. We always enjoy working with you and your team and building new features which provide high value to you! I will meet with my team to discuss our email integration and appropriate feature enhancements there.

Replied 20/2/2020