About Google Workspace
Google Workspace business solutions seamlessly integrate everything that you and your team need to get anything done, all-in-one place, including professional @yourcompany email. Whether it's a video call with a client, chat room with your supplier or shared drive with partners, stay connected with everyone who is important to your business.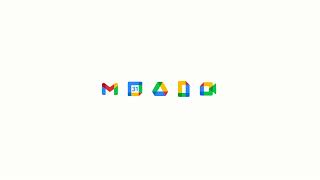 Google Workspace has a free version and offers a free trial. Google Workspace paid version starts at US$6.00/month.
Starting Price:
US$6.00/month
Alternatives to Google Workspace
Industry: Marketing & Advertising
Company size: Self Employed
Used

Daily

for

2+ years

Review Source
---
Streamlining Collaboration and Communication with Google Workspace
Learning curve for some users, especially for those who are not familiar with Google's suite of tools.Limited customization options for certain services, such as Gmail.The need for a stable internet connection to fully utilize the features of the platform.Some features may not be as robust as standalone products, such as project management or graphic design software.Users may encounter bugs or technical issues, although these are generally resolved quickly by Google's support team.May not be fully compatible with some older systems or devices.Not all features may be available in certain countries, depending on regional restrictions.Higher cost for larger organizations with more users compared to smaller organizations or individuals.Some users may find the ads in Gmail distracting or annoying.The need for a Google account to access and use the suite of tools.
Pros
Intuitive and user-friendly interface, making it easy for individuals to get started with the tools.Seamless integration between different services, allowing for effortless collaboration between team members.Real-time document collaboration feature in Google Docs, allowing multiple people to work on the same document at the same time.Comprehensive suite of productivity tools, including Gmail, Google Drive, Google Calendar, and Google Meet.Advanced security features, such as two-factor authentication and data encryption, ensuring that sensitive information remains secure.Highly scalable, making it a good choice for organizations of all sizes.Offers a wide range of tools and features to help individuals and organizations work more efficiently and effectively.Cost-effective compared to purchasing individual productivity tools.Accessible from anywhere with an internet connection.Regular updates and new features being added, providing users with an ever-evolving suite of tools to improve productivity.
Industry: Information Technology & Services
Company size: 2–10 Employees
Used

Daily

for

2+ years

Review Source
---
Was not so sure about Google for work at first - but now I absolutely couldn't have it any...
While it may not work for large multinationals, as an SME there is no easier way to organise your company's calendars and collaboration. We rarely have any issues (though I can't say never) and it really helps with all internal meetings and files that are being worked on in real time. As a former Microsoft suite user, I can say I never want to go back.
Pros
The Google we know and love has made it so that we don't have to learn a new language to operate at work. Everything is easy to learn and easy to use, with a trusted name behind that gives your business a sense of security.
Cons
While easy is great, sometimes it is also a sign of basic; and Google Workspace does have a tendency to be delivering just about what you need with no thrills or extras - or at least to the untrained user.
Industry: E-Learning
Company size: 2–10 Employees
Used

Monthly

for

Free Trial

Review Source
---
Still learn how to use
need more advanced features and eye-catching dashboards to motivate working remotely
Pros
it's good for small businesses to large business cos for a large capacity team member
Cons
Not much feature for team productivity and collaborations
Industry: Education Management
Company size: 51–200 Employees
Used

Daily

for

1+ year

Review Source
---
A Tool for Effective Collaboration Platform
Overall, using this service to store documents is helpful. Less so for anything more difficult because you'll have to handle everything on your own and won't be able to rely on the system to help you locate, store, and retrieve documents.
Pros
The simplicity of collaboration, the features it offers, the untapped potential, the support for actual collaboration services, the freedom of movement and accessibility to services from any location at any time.
Cons
Due to the large number of product variations, customers may be confused about the pricing and feel that they are not receiving value for their money. Additionally, the ability to upload and save files Less storage space is available for free. By raising the maximum number of files that can be saved during free trials, this quality must be added.
Industry: Hospitality
Company size: 11–50 Employees
Used

Daily

for

2+ years

Review Source
---
Great suite of products for every day office work and scheduling.
Google Workspace makes all of our employee's computer-based work a breeze. Everyone here prefers it over other well-known competitors.
Pros
I love how easily Google Workforce integrates everyone in our organisation. All the software packages are web-based and super easy to use. Especially Sheets!
Cons
Cloud-based means if the internet goes down we cannot edit docs etc. This rarely happens but is a concern of mine.